Command
fleet
prepares a proposal for the serial construction of new submarines, transfers
RIA News
report of the deputy commander-in-chief of the Navy Alexander Fedotenkov.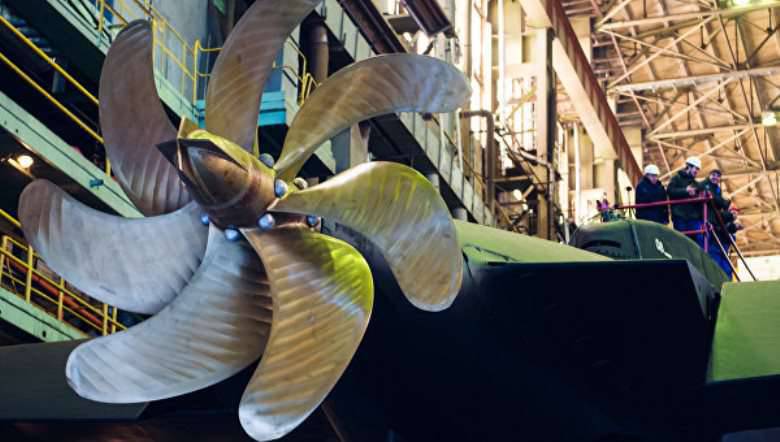 On Friday, the Admiralty Shipyards (St. Petersburg) launched the fifth diesel-electric submarine of the 636.3 "Veliky Novgorod" series.
"These submarines of the 636.3 project fully comply with the requirements set by the Navy in terms of noise, detection systems, target designation, and, of course, most importantly, weapons. We all became convinced of this, so the main command of the Navy is preparing a proposal for the further construction of this series, and possibly other projects that are under trial operation, "said Fedotenkov.
According to a high-ranking source of agency in the defense complex, under "other projects" the vice-admiral meant the submarines of the "fifth generation with an air-independent power plant," whose construction should begin "in the near future."
"The project" Kalina "of the development of TsBB MT Rubin is already there, but it has not yet been approved and agreed with the Ministry of Defense," said the source.
He also announced the decision to dismantle the Arkhangelsk and Severstal submarines, the world's largest submarines of the 941 "Shark" project.
"Now a decision has been made to dispose of Severstal and Arkhangelsk at the Severodvinsk plant Zvezdochka," said a source. From this series in the fleet will remain the only boat "Dmitry Donskoy." Total was built 6 submarines.
The creation of these boats at one time "influenced the United States to conclude an SALT-2 contract," he recalled. "Parity was established between the USSR and the United States in naval strategic nuclear forces," the source added.
"But then the Americans remade their strategic Ohio-class submarines to carry Tomahawk cruise missiles," he noted. "We, with the help of the same Americans, disposed of three boats, the remaining two for a long time were in conservation, and now they go under the knife."
According to the interlocutor, the Russian "Sharks" could also be modernized and armed 300 with Caliber cruise missiles.