Information Agency
Interfax-Ukraine
reports that reports have been received from Odessa about the disappearance of a lawyer of the former Russian soldier Alexander Alexandrov. We are talking about the disappearance of Yuri Grabovsky, who acted as the official defender of a Russian citizen under investigation in Ukraine.
From the management of the so-called national police in the city of Odessa, where lawyer Yuri Grabovsky allegedly rested, there are reports that the lawyer does not answer calls during the last week, and that none of Grabovsky's friends or acquaintances knows about his whereabouts .
In the national police of Odessa, it is noted that Yuri Grabovskaya could disappear from the territory of the sanatorium. The administration of one of the Black Sea resorts in the Odessa region turned to the police about the disappearance of a man with similar full names. It is reported that in connection with the incident, a criminal case was initiated under part 1 Art. 115 ("Intentional Murder") of the Criminal Code of Ukraine.
It should be noted that the lawyer Yury Grabovsky was hired by the parents of Alexander Alexandrov. Grabovsky is a citizen of Ukraine and is a member of the law office "Grabovsky and partners."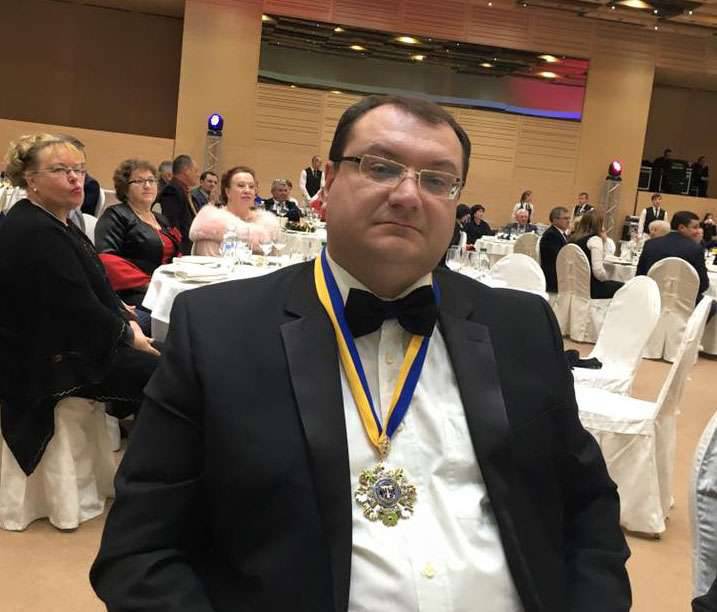 Earlier, Yuri Grabovsky repeatedly stated that the Ukrainian authorities are engaged in the politicization of the trial of Alexander Alexandrov and Yevgeny Yerofeyev and are trying to artificially stir up international interest.
Against the background of this information in
Facebook
Yuri Grabovsky, a note appeared in which it says that the lawyer was forced to leave Ukraine. The following content was posted on Grabowski's Facebook page with the Sharm-al-Sheikh (Egypt) geotag:
Sorry for letting you down, my friends !!! I had to leave Ukraine, not on my own will! But I'm safe! I do not know when I will return, if possible, I will answer you. I really want to go back to my homeland.