The lead frigate of project 11356 Admiral Grigorovich, armed with Caliber missiles, will replenish the Russian
fleet
March 11, broadcasts
RIA News
a message from a representative of the United Shipbuilding Corporation.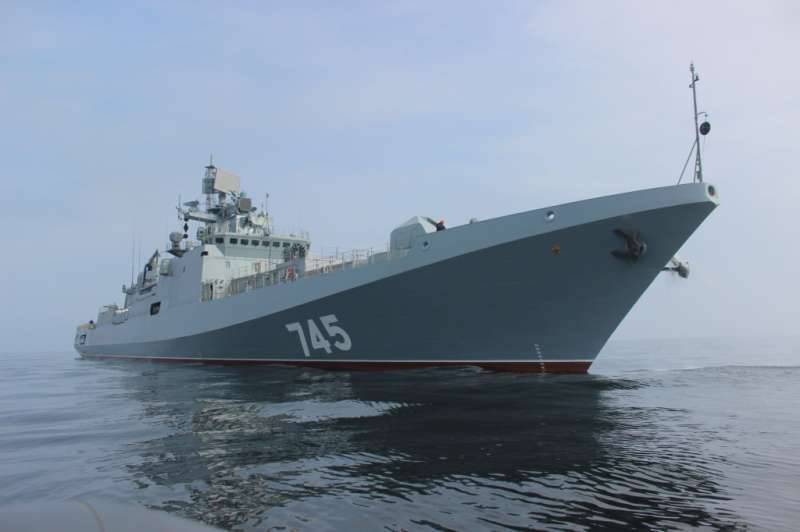 "The act of transfer of the ship will be signed at the shipyard Yantar 10 in March, the next day there will be a solemn ceremony of raising the naval (Andreevsky) flag on the ship," the source said.
According to him, "this year the first two production ships of this project, the Admiral Essen and Admiral Makarov, will also be handed over."
"All these ships will be included in the combat structure of the Black Sea Fleet," the source added.
Help USC:
The "Admiral Grigorovich" patrol ship (frigate) is intended to conduct combat operations in surface and naval areas against enemy surface ships and enemy submarines, as well as repel air attack attacks, both independently and as part of a ship connection as an escort ship. The ship was laid 18 December 2010 g., Launched 14 March 2014 g., The state tests of the ship ended 30 December 2015 g. "