So to say, notes along the way. Not to say that very loud, for it will be about that. what can be seen every day. But just as the strokes in the portrait make the image more sharp and expressive, so these notes make the portrait of the modern generation of adults and schoolchildren more expressive.
"Filipok" at the Eternal Flame
This letter came to me from Kaluga, its author - George Vitalyevich Nasonov, a young teacher.
"I want to share a memory. About ten years ago, the All-Russian School Olympiad in Geography was held in Lipetsk, I, then an eleventh grader, participated in it. I remember that they brought us to the Eternal Flame, where senior pupils stood on guard (it's about Heroes Square, where Lipetsk schoolchildren are on duty at Number One every day for many years. where the military is buried).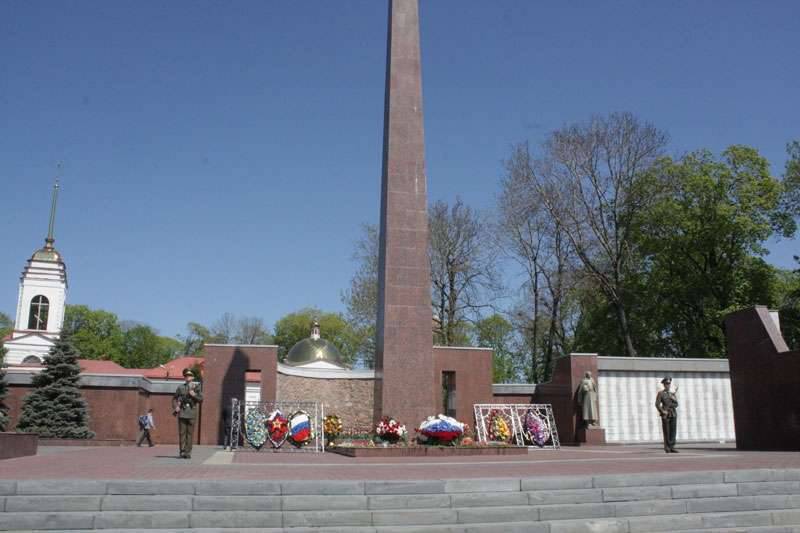 On that day, a boy of very small stature carried "service". The overcoat was a little big to him, and therefore he looked great like Filipka. We, Olympians - the pride and hopes of the country! - conducted by the guard to the cemetery where Soviet soldiers are buried. We felt very important. Still: guests of honor, winners of regional competitions, geography connoisseurs, Paganeli and only! I also lifted my nose high. And, wanting to show his superiority to the citizens of Lipchane, he took out of the bag "Snickers", stood in front of "Filipka" and began to eat with appetite. I knew that the boy could not tell me anything, in his post he could not even move. He could only look, and looked. Never, even in the movie, I have not seen such a expressive look! I felt so embarrassed that I stepped back and hurried to mingle with the crowd.
And when we returned to the bus and I saw that the guard was already changing, the other guys were now on duty, I was very scared. I thought that now this Filipok will find me and say something very harsh and yes, it will fill my face for all. And although I was a whole head taller than him, and was the pride and hope of the country, courage evaporated ...
... I graduated from college, I work as an English teacher at school. Now I myself bring up boys and girls - the hopes and pride of the school, city, country. I bring up, as it seems to me, well. And I still remember with gratitude the Lipetsk boy who taught me a lesson in conscience. "
Running on the stele
On which Saturday I will pass by the Heroes Square - I will certainly note the wedding. Two stops from this square - the registry office, therefore, there is nothing surprising in that: the newlyweds go to worship the fallen. However, noticing the wedding, my mood creeps down like a thermometer in the bitter cold. Because many pairs of flowers will be laid - and, well, dance on the waltz square! White dress in the wind, black suit is smoothed, orange fire, granite under your feet - beauty, eh? Yolki-sticks, how can you begin your family life with a dance at the Eternal Flame! Not for this area appeared in Lipetsk, so that young people would waltz in front of the monument with the names of the dead.
Once I did not go by such a pair on a bus, but I was walking on foot. Well, I think, now I will spoil your mood ... But where are there! Do not get through to this pair: a tight cordon of guests, a photographer and a cameraman. If the transfer is removed or a feature film. In general, that time my idea ended in failure ...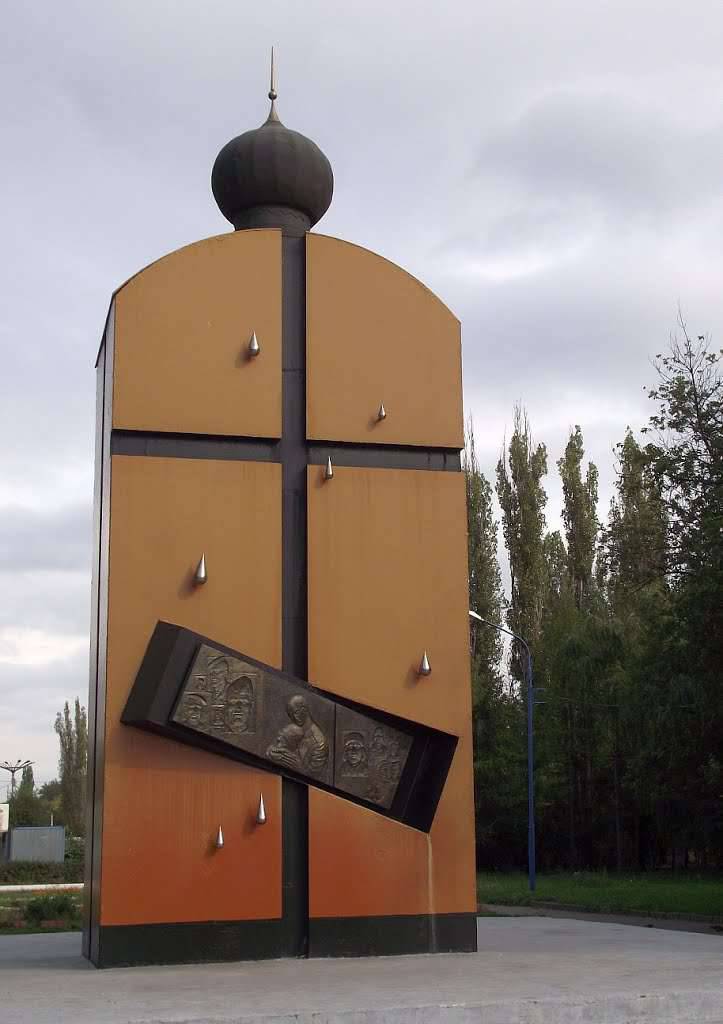 Or another case. A monument is erected near the entrance to Novolipetsk Park: two semicircular obelisks on small, semicircular platforms. On the eve of Victory Day there are always flowers here. And on that day, boys of seven years old were playing war at these sites. Nearby were their mothers, sipped beer and talked. The kids are busy - okay. They do not break a monument, do not trample flowers, do not even swear obscenities. Well, running around the plates - and what?
I looked at these moms - and I realized that it was useless to explain something to them. Therefore, she approached the guys and told them that they had to play in another place. Explained why. The boys are gone. They may not have fully understood why it is impossible to play on the monument of war, but they obeyed immediately. They remembered the main thing: it is impossible. But mothers, mothers did not even notice! They quietly sipped beer and gossiped.
"And we stand ..."
And this is a letter from Alyosha Korobkin, a pupil of the school of the village of Dryazgi of the Usman District: "We are often repeated with a figure: during the years of the Great Patriotic War, our country lost 27 million lives. And I recently thought: these are two of Moscow and hundreds of Usmansky districts where I live ... In order to honor the memory of each warrior, we must keep silence on 52 of the year!
In my village Kurilovka today there is not a single veteran left. Our neighbor Vladimir Kuzmich Boev recently died. He fought at Voronezh, defended Moscow and Stalingrad. Last September, Vladimir Kuzmich received an apartment in Usman. We often visited him, brought gifts.
An indifferent person would have said: why should high school students on Victory Day now stand in the guard of honor in the central square of the village? For whom? And we stand for our own sake. And around the stele with the names of the dead recently planted flowers. "
"Doing people to be nefiga ..."
And here, dear readers, some comments on
news
recently published on one of the popular sites of the Lipetsk region. It was about schoolchildren who cleaned up the graves of their school's teachers, war veterans. I deliberately preserved speech errors, replaced only the names of the authors.
Petya: "Doing Nefig people."
Vanya: "It's awesome, what kind of advertising is your work! Together we admire.
Lena: "Don't you take away the graves of your grandfathers? Why is any good deed necessarily advertising? "
Petya: "What else? Dead is not necessary, it is better to give flowers to someone alive, all the joy. Thanks, of course, fought. But now they don't care. "
Lyosha: "Than to hang around cemeteries, it is better to prepare for the USE".
Petya: "And I don't even know where my grandfathers died. Both are missing. Sorry ".
Lena: "It's good that you know that your grandfathers were in general".
On this dispute and ended. Apparently, "Petya" lost interest in him and stopped leaving his comments. But this does not mean that he changed his mind ...
PS In the second photo you will see a part of the monument - the very one where the children were running. the plates are semicircular on the sides, they are not in the picture.