The Russian Ministry of Defense spreads information that in the north of the Syrian province of Latakia, journalists from different countries came under fire. The incident with the shelling of journalists occurred a few kilometers from the Turkish border, and it was from Turkey that the fire was fired by media workers.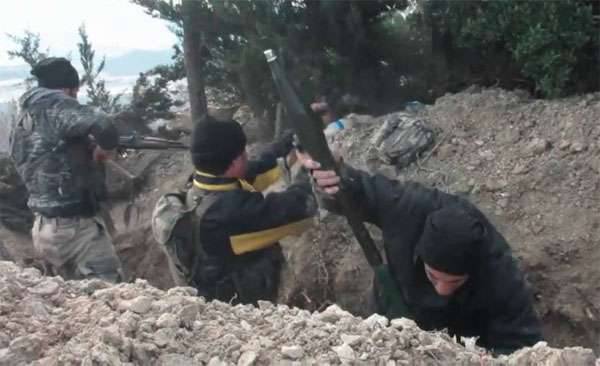 Russian Defense Ministry spokesman, Major General Igor Konashenkov, stated that 8 shells were fired from Turkish territory in the northern regions of Latakia, which were torn from journalists by 150-400. According to him, several journalists were slightly injured. There is no threat to their lives.
The press service of the Ministry of Defense of the Russian Federation reports that the information services of which countries belonged to journalists who conducted reports in the north of Syria. These are citizens of China, Bulgaria and Canada.
The official representative of the Syrian army said that the shelling of journalists was carried out by militants close to the Dzhebhat an-Nusra group, who, as a result of the successful actions of the Syrian troops and the Kurdish militia, were forced to take refuge in Turkish territory.
Against this background, there are reports of the continuing successful offensive of the SAR Armed Forces to positions of ISIL militants in the province of Deir ez-Zor. According to the Syrian agency SANA, the Syrian troops achieved success in the settlements of Beit Ad-Dheym and Al-Jafra, eliminating the IS field headquarters and several units of military equipment belonging to the militants.