Kovrov Electromechanical Plant "filed a lawsuit with the Kurgan Arbitration Court demanding to declare OJSC Kurganmashzavod (manufacturer of infantry fighting vehicles) bankrupt, reports
TASS
.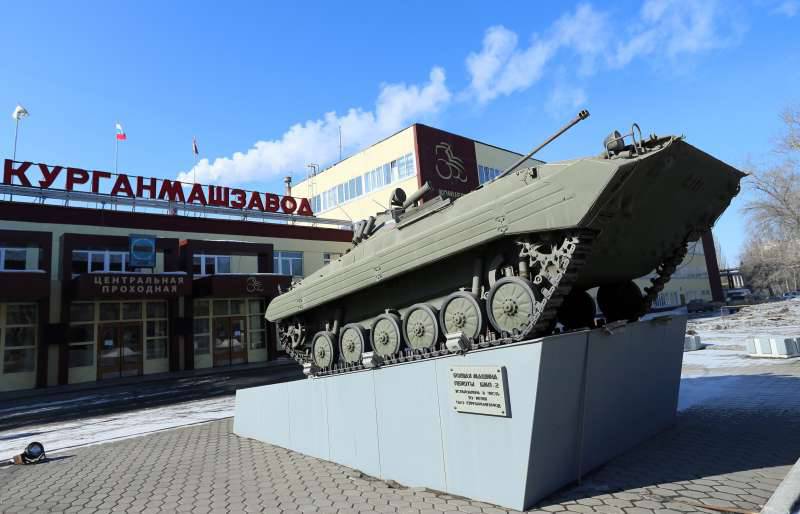 This information is contained in the court file.
The document says: "The Kurgan Arbitration Court received a petition from the Kovrov Electromechanical Plant to declare the Kurgan Machine-Building Plant bankrupt."
Details of the claim are not given.
This is not the first such lawsuit: "On February 24 of 2016, it became known that the arbitration court rejected the statement of MTE Group on declaring Kurganmashzavod bankrupt," reminds the agency.
The press service of the court then noted that "in relation to Kurganmashzavod, there are currently no legal grounds for bankruptcy".
Earlier, TASS reported that the plant also had wage arrears to workers and gas debt to Gazprom Mezhregiongaz Kurgan.
Help Agency:
"Kurganmashzavod" is the only company in the Russian Federation that manufactures infantry fighting vehicles that are in service with the armies of almost 30 countries: BMP-2, BMP-3, vehicles based on them, upgraded BMP-1, BMP-2 and BMP-3, armored repair-evacuation vehicles BREM-L, as well as a unified chassis based on the BMP-3 for creating various weapon systems on its basis. "