Petro Poroshenko ordered to submit to him proposals for strengthening military capabilities in the Kherson region and throughout the Black Sea coast, reports
MIC
with reference to the presidential press service.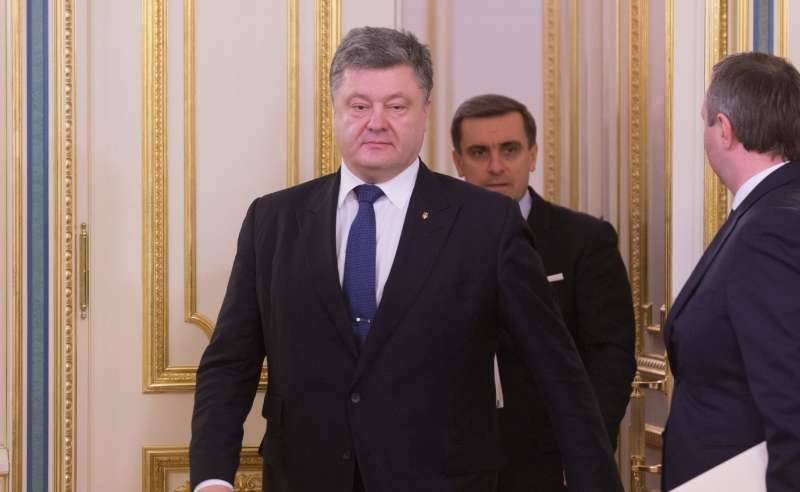 "The Ministry of Defense and the General Staff of the Armed Forces of Ukraine have been ordered to submit proposals for a substantial strengthening of the military capabilities of Ukraine in the Kherson region and along the entire Black Sea coast," the release said.
This is done "to counter the growing capabilities of the Russian army in the Republic of Crimea."
"We will definitely return these two administrative-territorial units (Crimea and Sevastopol) to Ukrainian sovereignty. This extremely complex and promising process has already begun, "the Poroshenko press service quotes.
He also instructed to prepare a meeting of the country's Security Council, which will draw up a detailed plan "to protect the national interests of Ukraine in international courts, bringing Russia to justice to Ukraine, as a state, and Ukrainian private companies."
In addition, the president demanded that the Cabinet "submit questions on the temporary regime of special customs protection along the administrative border of the Kherson region and the Crimea," and on the energy strategy of the Crimea.
The Crimean theme Poroshenko continued on his official Twitter page.
"Citizens of Russia do not live in Crimea, it is inhabited by citizens of Ukraine, where our people live on our territory, only temporarily occupied," he wrote.
"Crimea is not Russia. And Ukraine is not Russia. Crimea is Ukraine. And Ukraine is Europe. Glory to Ukraine, "Poroshenko concluded.