Cuban Ambassador to Russia Emilio Garcia arrived in Rostov-on-Don to present the "Warrior-Internationalist" medals of the first degree 19 to the participants of the military operation "Anadyr" during the Caribbean crisis 1962 g, reports
RIA News
.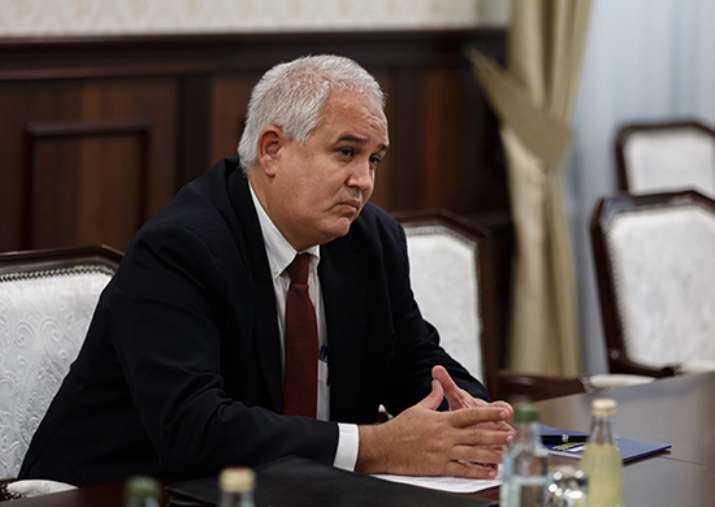 On Thursday, the diplomat met with Vasily Golubev, the governor of the Rostov region.
"This is a friendship medal, it is very important for Cuban friends. This is the most important award as a sign of solidarity with our country, "said Garcia.
According to him, the "Warrior-Internationalist medal" of the I degree for fighting in Cuba was already awarded to 288 Russians. "
According to the agency, "the medal is the state award of the Republic of Cuba and was established in 1979 year." Awarding is in accordance with the decree of the State Council of the Republic.
Help publication about events 1962 g:
"In connection with the continuing military, diplomatic and economic pressure of the United States on Cuba, the Soviet political leadership, at its request, in June 1962 decided to deploy Soviet troops on the island, including rocket (code name "Anadyr").

The delivery of troops to Cuba was carried out by civilian vessels of the Ministry of the Sea fleet THE USSR. In July-October 1962, 85 cargo and passenger ships took part in Operation Anadyr, which made 183 voyages to and from Cuba.

By October, 47 thousands of people were deployed to Cuba, P-24 launchers, P-12 rocket launchers (CC-42) launchers, including six training, about 12 nuclear warheads, unassembled X-NUMX Il-4, and also military equipment normal appointment. "