The UN Security Council did not agree on the Russian draft resolution on the observance of the sovereignty of Syria, the document was rejected by representatives of 6 countries, three of which have veto power, reports
RIA News
.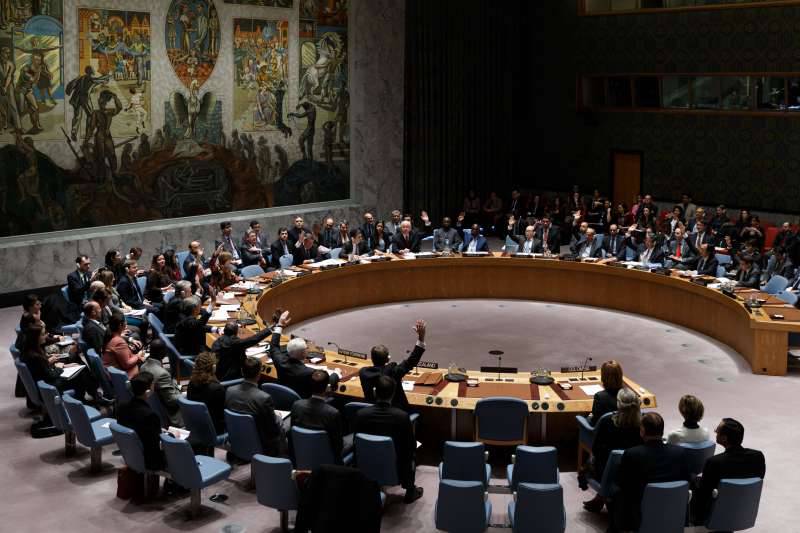 The draft resolution condemned the shelling of Syria from Turkish territory, the crossing of the border by foreign fighters, and the intervention of the military in the conflict. The document insisted on respect for the sovereignty of Syria and the abandonment of plans for a ground invasion of the country.
The draft also emphasized that "a long-term solution to the Syrian crisis can only be through an inclusive political process led by the Syrians, in accordance with Security Council resolution 2254."
The publication notes that "the United Kingdom, Spain, New Zealand, the USA, Ukraine and France spoke against the submitted version of the document."
"It is absolutely clear that this resolution will not come to anything," said British Representative Peter Wilson after the meeting.
"Instead of distracting the world with the resolution just introduced, it would be really great if Russia implemented the already approved resolution (2254)," said US representative Samantha Power. "The emphasis should be on its implementation."
Deputy Russian representative Vladimir Safronov, in turn, assured that "Russia is ready for further work on the project and consultations with members of the UN Security Council."
Suggestions to the document can be made on Monday.
"We have until Monday to hear the responses to this resolution," said Venezuelan representative Rafael Ramirez. "We spent a lot of time discussing it, but we didn't reach agreement on that."
Halit Chevik, the representative of Turkey, who came out to journalists after the meeting, said: "We support the sovereignty and territorial integrity of Syria."
According to him, "the Syrian conflict has a significant impact on neighboring countries, and the threat from terrorist organizations continues to grow." Therefore, Turkey "will not hesitate to use our right to self-defense under international law."
"Ankara will be guided by the rule of retaliation against any attack from the Syrian side," he said. "It's natural that we take appropriate measures in response to the YPG (Syrian Kurdish self-defense units) attack and threats from Syria."
The diplomat also touched on the issue of the ground operation. "Turkey will not go to the Syrian land if it is not a collective action: within the framework of a Security Council resolution or an international coalition of which we are a part." If this happens, it will be a collective, not a national operation, "he said.