The Russian RTOs of the "Buyan-M" project will constantly be part of the Russian Mediterranean grouping on a rotational basis, reports
RIA News
message of the Black Sea Fleet Commander Alexander Vitko.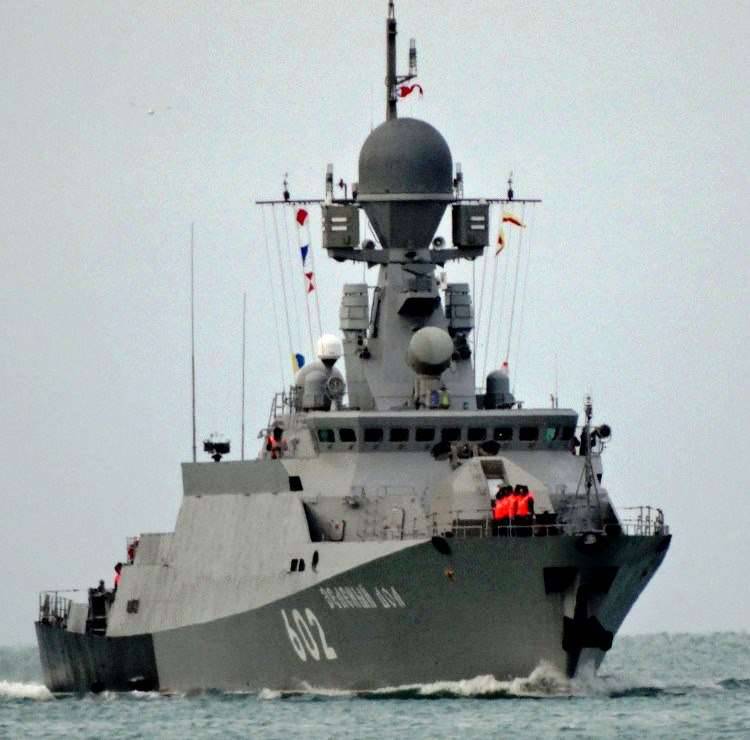 Earlier, Vitko stated that the "Green Dol" IRC, which had recently arrived in Syrian Tartus, would be replaced by a similar ship "Serpukhov" after the assigned tasks.
"Yes, we will have cyclical use, all new ships, including the Buyan-M project, will be in military service there,"
said the admiral, answering the appropriate question.
According to him, "the ships of this project put a lot of different tasks that they are able to perform thanks to a wide range of weapons."
Help edition:
"Small rocket ships of the project 21631" Buyan-M "- multi-purpose ships of the class" river-sea ". Displacement "Buyana-M" is 949 tons, length - 74 meters, width - 11 meters. Ships of this project are able to reach speeds up to 25 nodes and make autonomous navigation at a distance of up to 2500 nautical miles. Artillery A-190 caliber 100 of millimeters, Caliber missile system, as well as the Gibka anti-aircraft missile system are in service with the Buyan-M IRC.