At the tripartite talks in Kiev, the heads of the defense departments of Sweden and Lithuania promised Ukraine to assist in the implementation of the military reform, as well as continue cooperation in a number of areas, reports
RIA News
the press service of the Ministry of Defense of Ukraine.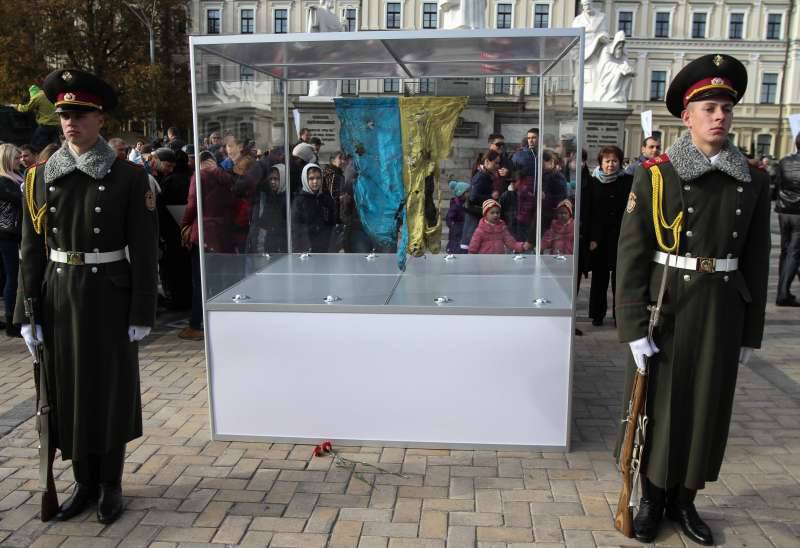 Flag from the Ilovaysky cauldron
"The experience of neutral Sweden and Lithuania that joined NATO in 2004 in reforming the army according to the standards of the North Atlantic Alliance is different and therefore very interesting for Ukraine," said the head of the Ministry of Defense of Ukraine Stepan Poltorak.
"Today we have agreed to continue cooperation in areas of personnel training, exercises and training, training of specialists in the medical field, and exchange of experience. Our cooperation will be useful, "added the Minister.
In turn, the Swedish minister reported on monetary assistance, which his government allocated for reforming the Ukrainian army.
"The Minister of Defense of the Kingdom of Sweden, Peter Hultkvist, called his current visit to Ukraine a visit of solidarity with our state. He also reported on the decision taken by the Swedish government to allocate 1,5 million Swedish crowns to events related to the reform of the defense component of Ukraine, "the release said.
What Lithuania will share with the Ukrainian Supreme Soviet is unknown, there is no information in the message about this.