Information Agency
TASS
, referring to Kurdish sources, reports that the Turkish military has dived about 200 meters into Syrian territory, where they continue to unilaterally develop a "new border line". The Turks conduct their works west of the city of Afrin (about 45 thousand inhabitants) in the area of ​​the village called Maidan Iqbis in the province of Aleppo (Aleppo).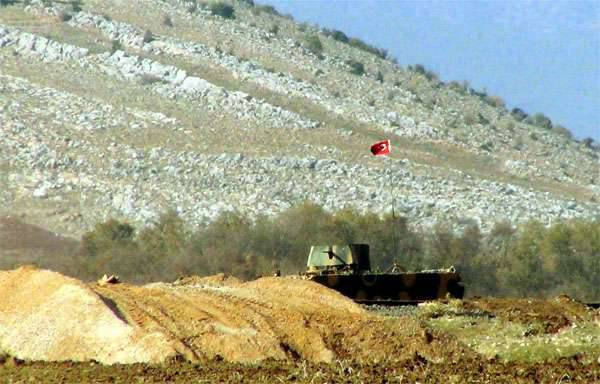 Afrin in the province of Aleppo is populated predominantly by ethnic Kurds. Here, the militants supported by Turkey are confronted by self-defense units, which include representatives of the local Kurdish population. Turkish artillery at this time continues to strike at the positions of the Kurdish militia, oppressing the militants.
It must be recalled: a few weeks ago, the Syrian Kurds reported that the Turkish military covered construction brigades involved in the transfer of border infrastructure into the Syrian territory. After that, official Ankara announced a desire to create a "buffer zone" on the border land of Syria, as an element of the "national security of the Turkish state". Why, at the time when the militants of the ISIL and Dzhebhat en-Nusra were ready to completely capture Syria, did Ankara not create a buffer zone in Turkey?