Tekhnodinamika holding (part of Rostec corporation) conducted successful test discharges of BMD with a new parachute-assault system "Bakhcha-U-PDS", reports
press office
corporations.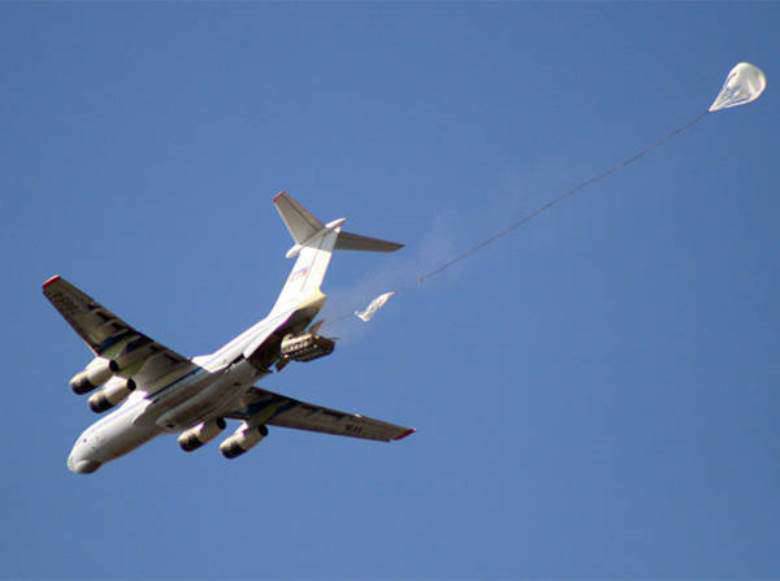 "The discharges of assault vehicles with the new Bakhcha-U-PDS parachute system were successful. The discharges were carried out within the framework of the stage of finalization of joint state tests at the V.P. Chkalov. A total of 11 BMD discharges took place in November and one armored personnel carrier dropping from the parachute systems of the holding, "the report says.
"The state joint tests of Bakhchi-U-PDS will last until the end of December 2016, but the discharge program as part of the BMD at the final stage has already been completed, and according to its results, we can say that our equipment worked without failures, proving its reliability and high efficiency , - quotes the press service of the head of "Technodynamics" Maxim Kuzyuk. - In addition, three more of the five discharges in the composition of armored vehicles (BTR) must pass. We expect to start serial deliveries of "Bakhchi-U-PDS" already in 2017 year ".
The parachute system is intended for delivery to the land of combat vehicles with a crew, and according to its characteristics has no foreign analogues.
"Bakhcha-U-PDS" consists of suspended, amortization, and also parachute systems. The parachute system was developed by the Parachute Research Institute (part of Technodinamics) and includes 11 main parachute blocks with an area of ​​350 square. m each. An innovative solution when creating a landing facility is the developed principle of "forced supercharging", which is guaranteed to reduce overloads to acceptable values ​​when landing, "the release says.