Serbia, which Russia considers its ally in the Balkans, has made a big step towards NATO, the newspaper writes
Kommersant
.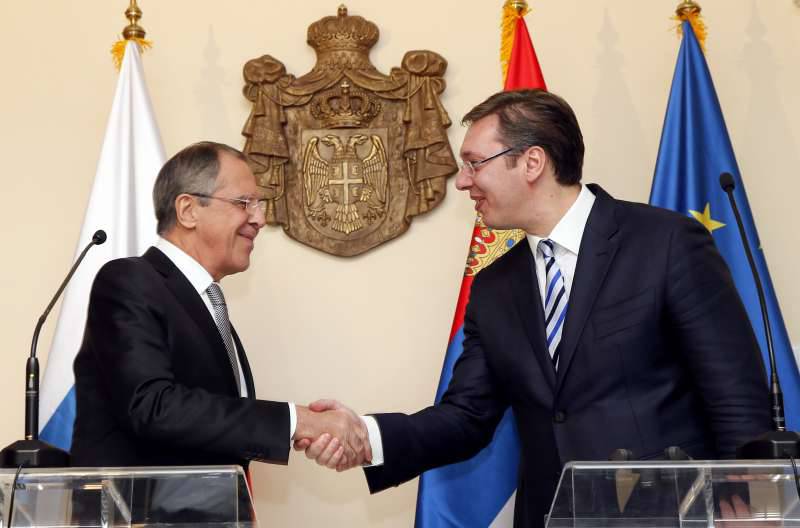 "We need the Alliance as an ally, who protects our people in Kosovo and Metohija," said Serbian Prime Minister Alexander Vucic yesterday, commenting on the cooperation agreement with NATO ratified by the parliament yesterday. "I don't see anything wrong in that," he added.
"The agreement takes the interaction between Belgrade and the alliance to a new level. NATO members receive freedom of movement on the territory of Serbia, access to all facilities, and most importantly - diplomatic immunity. The property of the Alliance and its representatives is exempt from all taxes and customs duties. The document provides for the mutual exchange of confidential information, "explains the author of the article Gennady Sysoev.
The pro-Russian opposition took this document in hostility. "This is another major step towards the quiet involvement of Serbia in the alliance," warned the leader of the Democratic Party, Sanda Rashkovich-Ivic. "By this law, NATO enters Serbia without its formal membership in the alliance, and Belgrade is drawn into an anti-Russian military alliance." She demanded that the President of the country Nikolic impose a veto on the law.
Meanwhile, newspaper sources believe that the president is unlikely to impose a veto on the law and start a confrontation with the prime minister. Especially since this is not the first such document.
"Last March, Serbia signed the Individual Partnership Plan (IPAP) with the alliance, according to which it granted NATO the right to use its entire military infrastructure and opened the Yug military training center for members of the alliance," the author recalls.