President Erdogan and Saudi monarch Al Saud during a telephone conversation confirmed their position on the future of Bashar al-Assad and discussed the recent air strikes in northern Syria, reports
RIA News
Reuters message.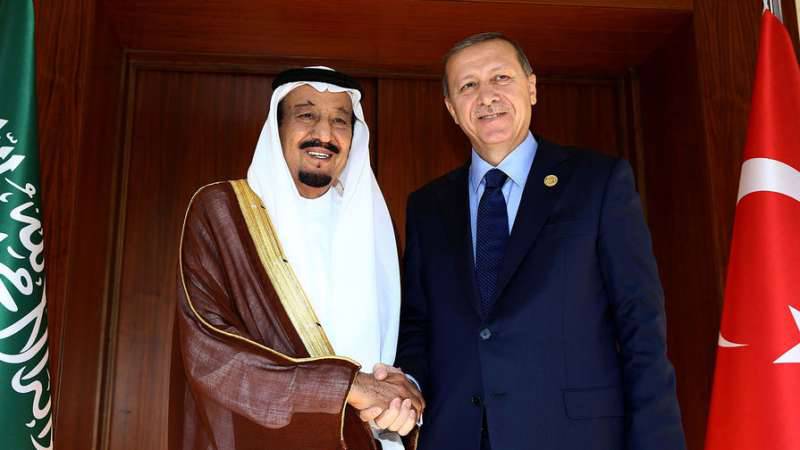 Archive photo
"The leaders of the two countries stressed that resolving the conflict in Syria is impossible while Bashar Assad is in power, and also called for an end to the bombing of civilians and the lifting of blockades," the agency reported a source in the Turkish administration.
According to state leaders, "these attacks only exacerbate the humanitarian situation in the region."
"Erdogan and the King of Saudi Arabia also discussed the attack of Kurdish militants on the city of Azaz in northern Syria and the return fire from the Turkish army," the agency writes.
The publication reminds that on Monday, UNICEF reported the shelling of 4's hospitals in Idlib and Azaz, including the children's and maternal center, "in which, as reported, children died, dozens were evacuated." Shelling of 2 schools in Azaz, which resulted in the death of 6 children, was also reported.