Live and learn. It turns out that the neighbors still have something to learn. How to make a good face on a bad game. But it is not even a mine, it is a mine. Vigorous like that.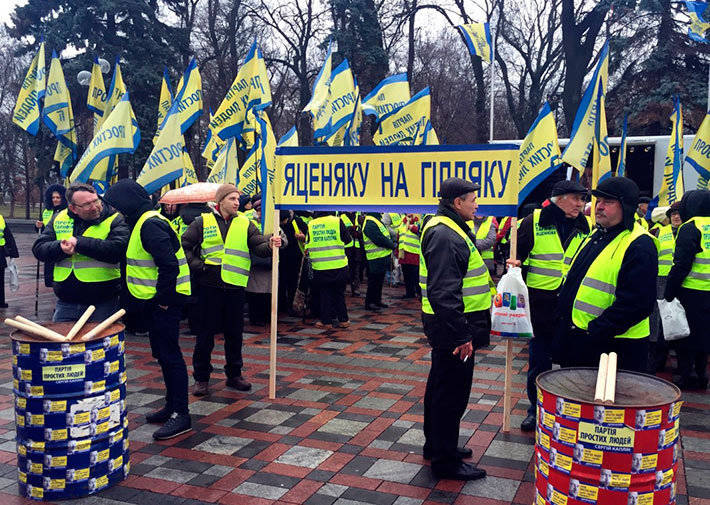 It seemed that everything was just as impossible. 247 deputies recognized the government's performance in 2015 as unsatisfactory. And the next vote Yatsenyuk the same 247 votes for the required 246 should have been sent to landfill
stories
and politicians. But no!
With great pleasure, I watched a live show performed by Ukrainian guardians. But what otchebuchil Rabinovich of the "Opposition bloc", knocked even me. Just now, shaking handcuffs, from the rostrum, Mr. Rabinovich fiercely condemned all the ministers and called for sending the Cabinet to prison in full force.
And now Rabinovich, in the company of his party comrades, is already making his way to the exit. Having condemned the possibility of Yatsenyuk's resignation together with the Partigenists.
It is difficult to understand the logic of the opposition in this case. It seems to be - here is a chance for you, to remove the unfortunate premier and put in his place a more worthy person. Especially since the president is asking for it.
Alas.
Apparently, the regional past is not painted over with any opposition. But 32 departed former "regional", and now "oppositionist", left Yatsenyuk in the same place.
Bottom line: Poroshenko bites his elbows, Yaresko bites his nails, Saakashvili ... well, with Mr. Mishka, everything is also clear. There is no other premiere.
And the one that will manage everything for at least six months, seriously declares that the current government "leaves the country with a full treasury, armed army, paid salaries and pensions."
What, in fact, congratulations to Ukraine. Especially with the full treasury. And the superarmy, about the homeless soldiers of which we wrote not so long ago, relying on Ukrainian television reports.
But I can not understand, to be honest: is it Zrada or Peremoga?