Holding "Russian Helicopters" together with Vietnamese partners are considering the possibility of organizing the repair of military helicopters of the type Mi-8 / 17 on the basis of a joint venture located in Vietnam, reports
RIA News
message of the press service of the holding.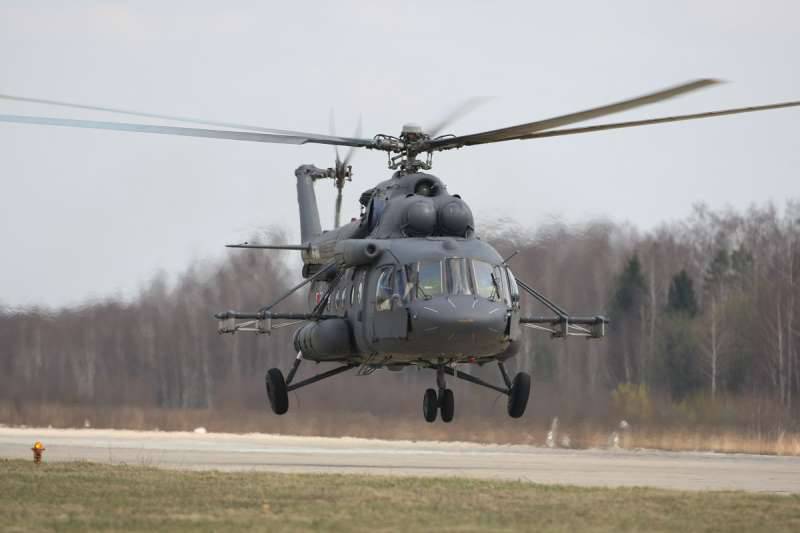 "The holding continues to develop cooperation with Vietnam in the field of repair and maintenance of helicopters. On the basis of the joint Vietnamese-Russian repair company HELITECHCO, the possibility of performing repair services for military-purpose Mi-8 / 17 helicopters is being considered, "the release says.
It is noted that "at the end of 2015, following the results of the 17 meeting of the Russian-Vietnamese intergovernmental commission on military-technical cooperation, measures were planned to improve the system of after-sales service for Russian-made helicopters."
"Russian Helicopters will conduct a scheduled technical audit of HELITECHCO in order to check it for compliance with the requirements for organizations performing maintenance and repair of Mi-8 helicopters. With positive results, this will allow continuing repairs of Russian-made civilian helicopters in Vietnam, "the press service of the deputy general director of the company, Igor Chechikov, quotes.
According to him, "the possible repair of military helicopters will include the retrofitting of the enterprise and the training of specialists."
"In addition to developing cooperation in the field of repairing military helicopters, representatives of the Vietnamese Defense Ministry also showed interest in Ansat helicopters for training purposes," the report said.
Holding reference:
"The joint Vietnamese-Russian repair company HELITECHCO has existed since 1994. During this time, more than 80 civilian helicopters of state and commercial operators from Vietnam, Laos, Cambodia, India, Australia and New Zealand were repaired. Today, HELITECHCO is the only aircraft repair company in Southeast Asia that is being repaired by the developer of Mi helicopters, the Moscow Mil Helicopter Plant, part of the Russian Helicopters. "