Yesterday, the American channel CNN broadcast an exclusive report from the combat area in the Syrian Latakia region. The videotape shots captured the Russian Msta-B howitzers and other Russian-made military equipment, the blog reports
bmpd
.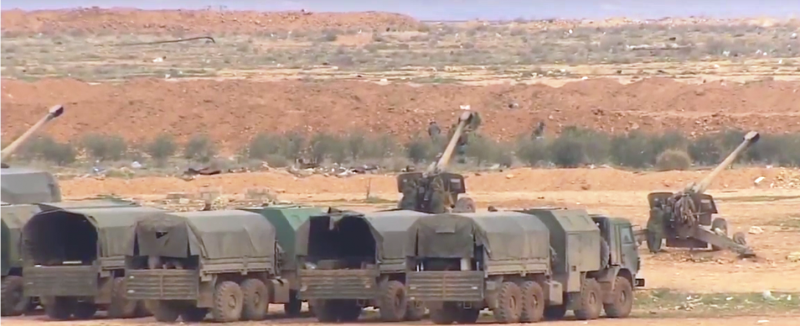 Battery 152-mm towed howitzers 2A65 "Msta-B", artillery tractors KAMAZ-6560 and trucks KAMAZ-43114
"The technique of the alleged Russian contingent also got into the camera's lens - towed 152 mm 2A65 Msta-B howitzers (three),
Tanks
T-90A (one), artillery tractors on the KAMAZ-6350 (8x8) chassis (three), conventional onboard KAMAZ-43114 (6x6) (three), URAL-4320 (one), BTR-82A armored personnel carriers (at least two), UAZ-3163 Patriot and UAZ-23632 Pickup cars (one at a time), a Mi-8AMTSh helicopter with two NAR B-8V20A units, "the author comments.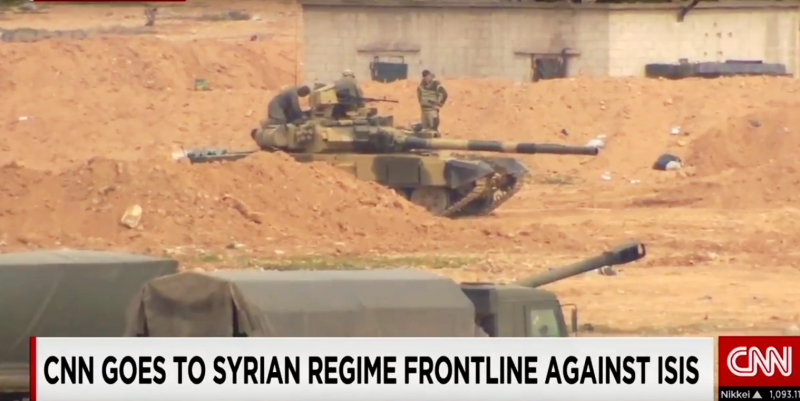 Т
ankh T-90 in caponier
The blogger draws attention to the fact that the position of Russian howitzers is defended by various units "on T-90 tanks and BTR-82 armored personnel carriers, along with the Syrian BMP-1 and 57-mm C-60 anti-aircraft self-propelled guns on the cargo chassis".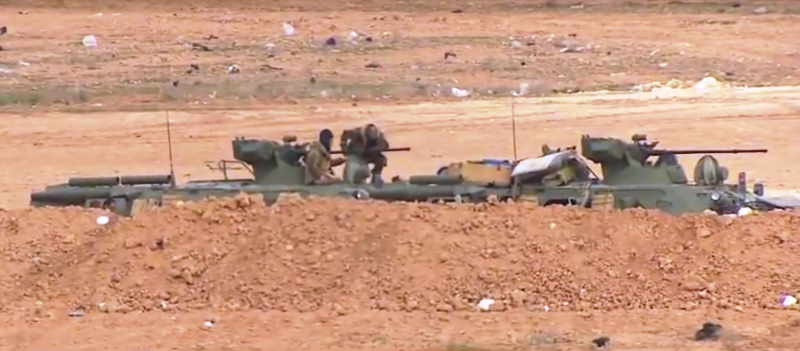 BTR-82A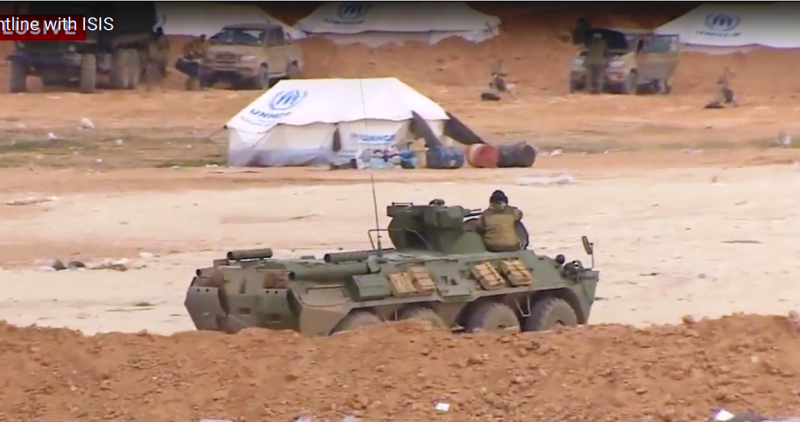 BTR-82A, UAZ-3163 and UAZ-23632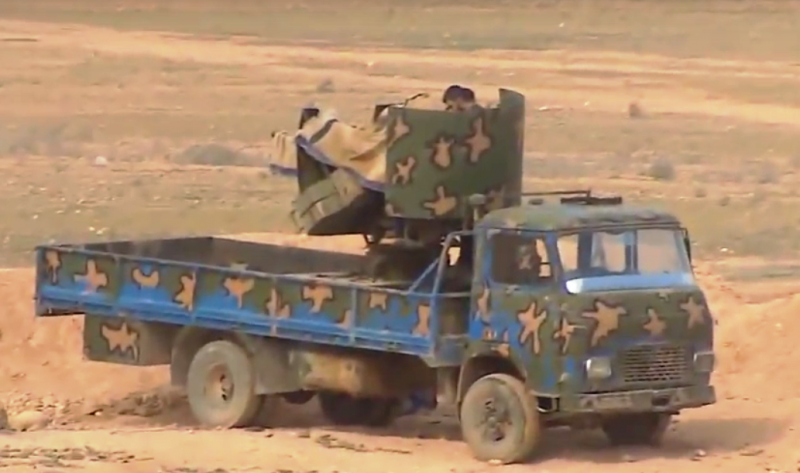 Colorful 57 anti-aircraft gun C-60 on Avia A30 or Renault SAVIEM SG4 chassis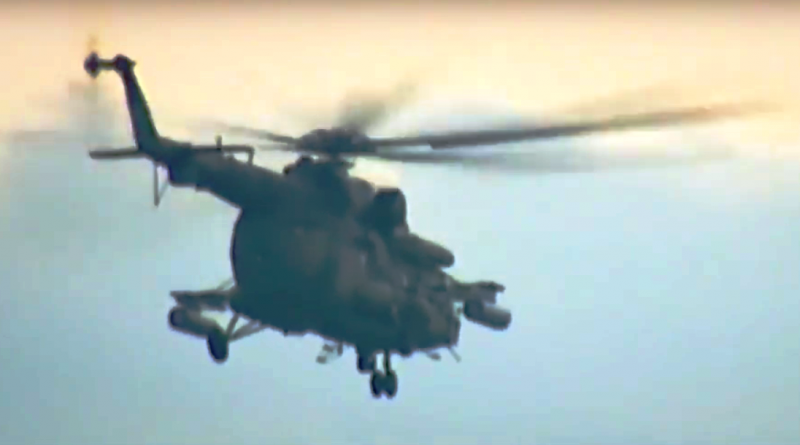 Mi-8AMTSH with two blocks B-8В20А