The press service of the Ministry of Defense of Russia reports that in South Ossetia, a combat readiness test is being conducted at a military base of the RF Armed Forces located in a mountainous area. The submission says that the test is aimed at identifying the readiness of servicemen to solve a range of combat missions in difficult climatic and landscape conditions.
RIA News
gives the text of the statement of the information management and the press service of the main defense department of the country:
In a landfill with motorized rifle,
tank
, as part of the verification, artillery and reconnaissance units of the Russian military base will conduct control tactical and tactical-special exercises, the main purpose of which is to assess the readiness of units to successfully solve combat missions in difficult mountainous conditions.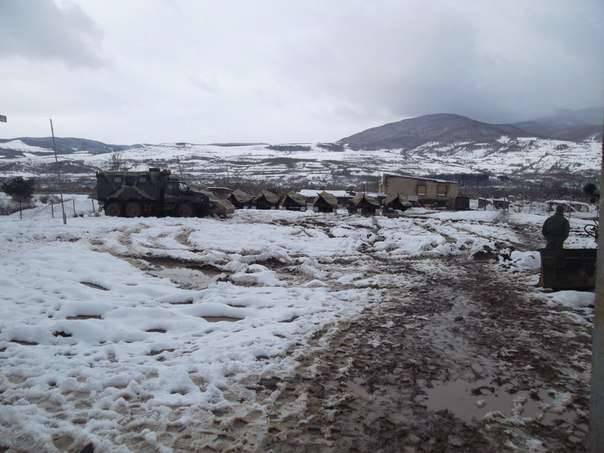 Exercises in the framework of the verification of the combat readiness of the base troops are being worked out at the Dzartsi (Dzarts) mountain range. Particular attention is paid to the issues of camouflage, as well as the use of military equipment in the mountains.
The Russian military base in South Ossetia operates on the basis of bilateral agreements between the Russian Federation and the RSO.