Georgian mercenaries joined the battalion "Kievan Rus" of the Armed Forces of Ukraine and are now undergoing training, reports
RIA News
Post Ministry of Defense of the Donetsk Republic.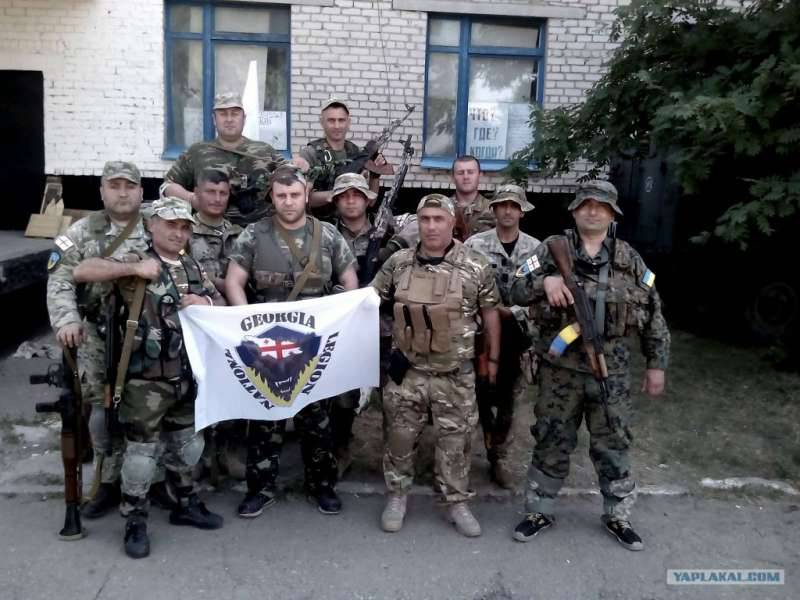 Archive photo
"Since the signing of the decree on the service in the army of foreign mercenaries by the President of Ukraine Petro Poroshenko, the inclusion of foreign units has been noted for the first time. In particular, it was established that the Georgian National Legion detachment became part of the separate motorized infantry battalion "Kievan Rus" in the 25. Currently, it is located at the point of permanent deployment - the city of Kiev. In the near future, it is expected to transfer it to the ATO zone ",
says the release of the MO DNR.
According to the ministry, the Georgian squad will be used in the Donbass to "clean up the disagreeable among the local population near Mariupol".
Also, the Defense Ministry, citing intelligence, reported on the continuing mining of the Donbas areas by Ukrainian security forces.
"Intelligence of the Armed Forces of the DPR continues to gather facts of mine explosive terror of Ukrainian punishers against the civilian population of Donbass." For example, in the area of ​​the settlement of Lugansk (7,5 kilometers from the contact line), installation of mine-explosive barriers on country roads around the settlement is observed, which is a direct threat to people's lives, as well as a gross violation of the Geneva Convention, "the press service reported.
The installation of minefields "is aimed at isolating territories not controlled by Kiev, as well as at taking control of all the channels for the delivery of contraband to the territory of the republics," the agency added.