Lenur Islyamov, one of the main "blockers" of the Crimea, said that his preparations for returning to the Crimea "may accelerate if pressure on the Crimean Tatars continues there". Islyamov made such a statement by the Medjlis member after a report from the Prosecutor's Office of the Republic of Crimea about the detention in the region of 4 representatives of the Hizb ut-Tahrir group, previously recognized by the Supreme Court of Russia as terrorist. Lenura Islyamova quotes Ukrainian portal
UNIAN
:
We will return to the Crimea. We will wait when it will be possible. But if the pressure on the Crimean Tatars continues, this pressure will increase, and we will see that Crimean Tatar blood will be shed in Crimea, we will go to the Crimea earlier.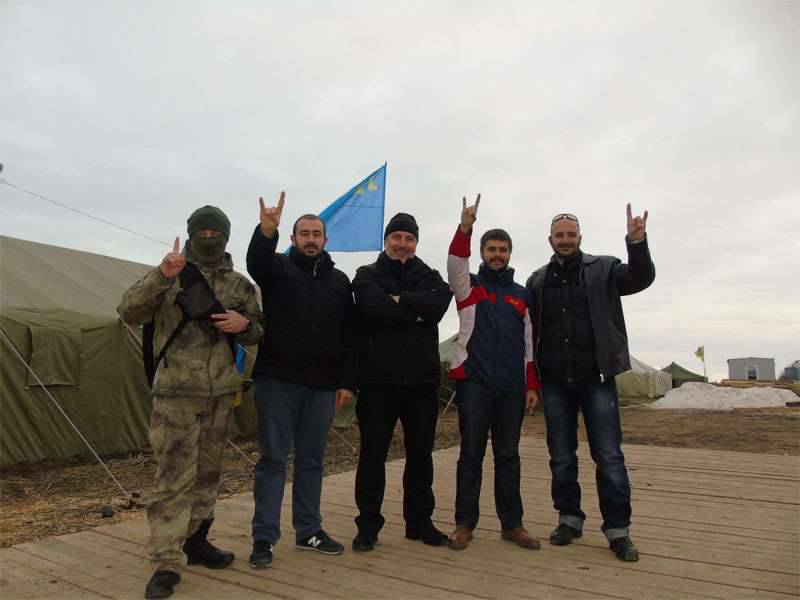 Crimeans have already responded to the statement of Islyamov, and ask him to conduct training faster, because for Islyamov, as one of the sponsors of the terrorist attack in the Kherson region to undermine power transmission lines leading to electricity, the place on the defendants 'bench has long been set aside. Therefore, the sooner Islyam is ripe for "occupying the Crimea", the sooner he will occupy the place mentioned above.
It should be recalled that the terrorist act of undermining the pylons of power lines in Kherson region was carried out by the militants of the so-called "Majlis" with the support of terrorists from the Turkish Gray Wolves group. A photo with representatives of the Gray Wolves on the Web was published by Islyamov himself.