The Russian branch of Interpol sent a request to the main office of the organization about the need to declare the international search for the former head of Yukos Mikhail Khodorkovsky, who is accused of organizing the murder of the mayor of Nefteyugansk (1998 year). The press service of the Russian representative office of the law enforcement organization reports that the submission of the relevant application was made 3 February. It is reported that in the main office of Interpol in French Lyon they are preparing to create a special commission that will establish the possibility of announcing M. Khodorkovsky on the international wanted list.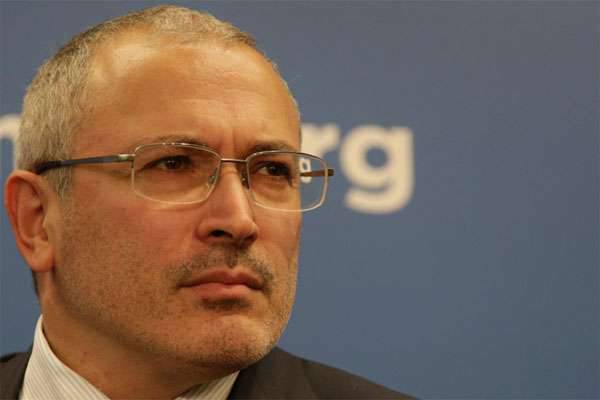 If the Interpol Commission decides that the materials collected by the Moscow colleagues are sufficient, then Mikhail Khodorkovsky will be declared internationally wanted.
Interfax
cites the statement of the interlocutor of the agency, who spoke on this matter:
The Central Bureau of Interpol in Lyon, as a rule, automatically issues a warrant for the search and arrest of persons in respect of whom a decision on an international search was made in the countries - members of Interpol. But in some cases, when a corresponding statement comes from lawyers of a wanted person, or on Interpol's own initiative - based on the available information on the political nature of the criminal prosecution - the issue of inclusion in the wanted list is submitted to an independent commission.
At the same time, the oligarch and ex-sideler is going to pretend that he does not notice that he can be put on the international wanted list. Apparently, Khodorkovsky, who lives in Switzerland, is counting on the interest of Interpol officials in responding to Russian law enforcement officials with a refusal on his "democratic" person. That is why his anti-Russian and anti-Putin rhetoric (which is adored by certain circles in the West) has only been gaining momentum lately.