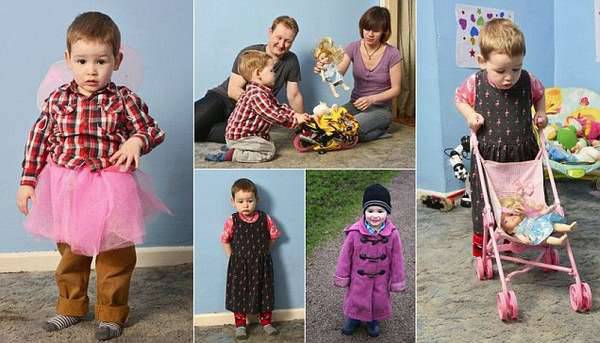 The slightly forgotten law on the protection of children from the propaganda of non-traditional sexual relations caused in its time a huge public response both in our country and abroad.
Western media cynically threw out of the law any mention of children and "on a blue eye" began to broadcast about the beginning of mass persecutions of the "long-suffering" Russian LGBT community. The home-grown liberal media instantly picked up this massive psychosis and, by the intensity of their passions, even managed to surpass their more eminent brothers in pen.
Frankly, the opinion of Western propagandists I absolutely do not care. Sometimes it seems that we live with them on different planets. Therefore, I want to address my simple question to our admirers of liberalism, who probably have children or grandchildren growing up.
So, if you have a hypothetical opportunity to somehow influence the choice of your child's sexual orientation, would you then prefer a non-traditional orientation?
I will take the liberty of asserting that even parents obsessed with liberalism will respond negatively (if they do not win heart). It may be reasonable to argue that they do not choose orientation, because it is all nature. I will allow myself to agree with you only partially, and, developing the topic, I will ask the next question.
And are you ready to have a teacher (class teacher) at a parent's meeting in kindergarten (school) tomorrow saying that it is necessary to periodically conduct experiments with boys 'disguise as girls and vice versa, so as not to infringe upon their" legal right "to independently determine their sex ? Will such "touching care" about your children please you? And if you urgently need to drive such educators into the three necks?
By the way, in the most prosperous European countries it is common practice. And parents, perturbed by similar methods of upbringing, are awaited by a quick visit by representatives of juvenile justice, who will have a weighty reason for depriving them of parental rights. And all this is true. Perhaps, it is time to take off the pink tolerant glasses and begin to adequately assess what is happening? It is one thing to position yourself as a person of progressive progressive views and quite another when the fate of your own child depends on your position.
Of course, a loving parent is simply obliged to accept any choice. But one wonders why one needs to push the children to this unconscious choice with one's own hands, exposing the child's psyche to ridiculous experiments and sowing destructive doubts in their weak souls?
Although it would be naive to believe that your children are not studying anywhere in London's privileged special schools, to which these innovations do not apply ...