Natalya Sevostyanova, First Deputy Minister of Justice of Ukraine, announced the complete and unconditional "peremog" of the penitentiary system of Ukraine. On the TV channel
"112 of Ukraine"
Ms. Sevostyanova said that the number of prisoners in the country has recently halved! The Ministry of Justice linked this with the adoption of the new Criminal Procedure Code, as well as with the "Savchenko Law".
Natalia Sevostyanova:
Please note that the number of convicts has decreased by half after the adoption of the new Criminal Procedure Code. With the number of 140 thousand, we have 70 thousand people: both in the SIZO and in the penitentiary institutions. In general, this Soviet system was designed for 220 thousand beds in the barracks, in the barracks system. And after the adoption of the law, Savchenko also continues the trend towards a decrease in the number of persons in penal institutions.
It should be noted that the plans of the Ukrainian government, headed by Yatsenyuk, means a reduction in the number of Ukrainian correctional labor colonies and pre-trial detention centers directly to 19 units.
If the Ukrainian authorities are on the path to freeing criminals under the far-fetched pretexts of the "Europeanization" of the penitentiary system, then it is quite possible that former prisoners in the near future will turn into mobilized Ukrainian "servicemen", because, as noted by the Ministry of Defense of Ukraine, problems with mobilization are becoming more serious - people just ignore the agenda and try to hide outside the country.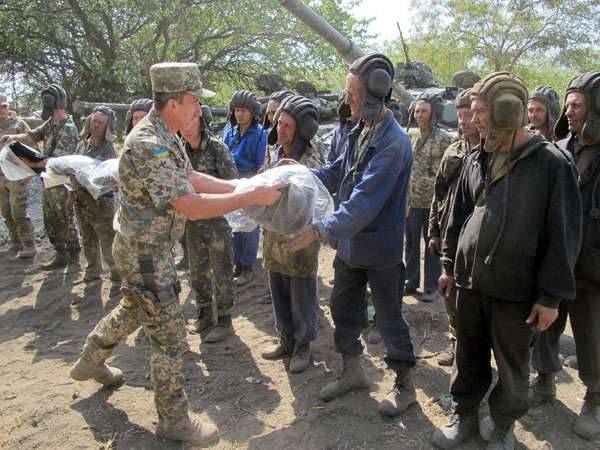 Attention is drawn to the fact that the statistics of grave crimes in Ukraine for January 2016 of the year indicates an almost two-fold excess over the indicators of the same period (when the new "European" laws of the Ministry of Justice were not yet in force) of the last year. As the famous TV host says: "Coincidence? I do not think ... "