As it is known, the President of Turkey Recep Tayyip Erdogan recently indirectly appealed to the United States with a demand to make an unequivocal choice when answering the question: "With whom is the United States: with me (with Erdogan) or with the Kurds?" the president, because in fact he is trying to oppose himself to the whole ethnos, whose millions of representatives inhabit Turkey.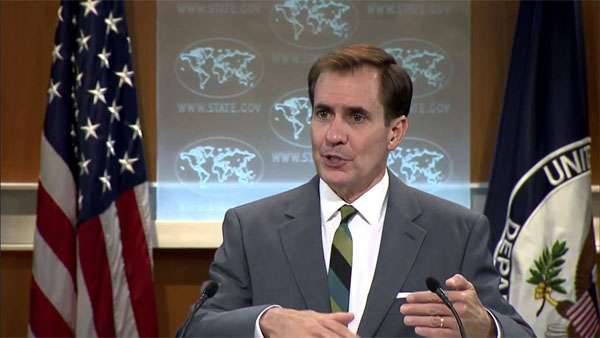 During a briefing by State Department spokesman John Kirby in his address from the correspondent
Russia Today
Gayane Chichakian raised the question of what comments States are prepared to make regarding the demands of Erdogan. Kirby, who has recently been answering questions from journalists RT and the Associated Press, falling into a clearly overexcited nervous state, decided to simply shy away from the answer. According to Kirby, "the United States works with all parties (both with Erdogan and the Kurds), for the United States both sides are partners."
However, an attempt to avoid an answer was not accepted by the journalist RT. Gayane Chichakian decided to clarify: how is it that the United States cooperates with Ankara and the Kurds, although Ankara calls the Kurds terrorists? Does this mean that the United States supports the "terrorists"?
From the question of Gayane Chichakyan:
How do you handle a situation in which one of your ally calls another your ally a terrorist?
After a pause, Mr. Kirby said that here, it turns out, everything is very simple: the United States does not consider the Kurdish formations as terrorists, but consider them, like Turkey, a useful partner in the fight against ISIL.
The position is interesting, especially given the fact that the United States does not express a single drop of concerns about the fact that dozens of Turks are killing Kurds in the south-eastern provinces of the country. It turns out that if the Kurds are US partners, the United States will not express concerns about the fact that if the Kurds start fighting back against the Turks?
American diplomacy, she is so ...