The Syrian air force attacked a command post located east of the city of Aleppo, reports
RIA News
message agency SANA.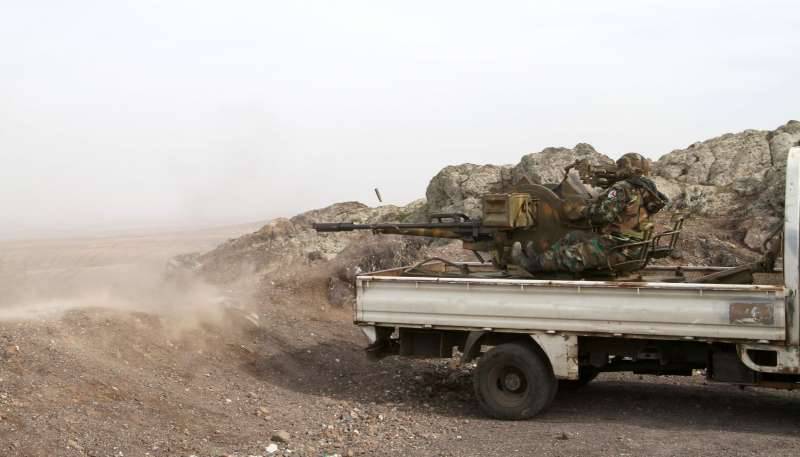 "The departure ended with the destruction of the command center and IG militants equipped with machine guns in the villages of Rasm al-Alam and Sin," a source told the agency.
The publication notes that on the eve of "airstrikes were inflicted in other areas near Aleppo, in particular on the positions of the militants in the city of Manbidge (80 kilometers north-west of Aleppo), where extremists suffered serious losses."
In turn, Al-Mayadin reported on the destruction of 300 by militants of the Dzhebhat al-Nusra group in the north of the province.
"Militants have recognized the death of 300 supporters of" Nusra "in the battles for Retyan in the north of Aleppo," - led the channel to the words of his own source.
The agency recalls that last week the SAR army cut off supply routes for the gangsters leading them to Turkey. After that, government forces broke through the blockade of the cities of az-Zahra and Nubel, in which about 70 thousand people were held. Now the fiercest battles are going for Retyan.