Information Agency
Associated Press
reports that a nuclear power plant in the state of New York (USA) has released radioactive substances as a result of the accident. We are talking about the Indian Point nuclear power plant, located about 50 km north of the largest US city (New York) - in the village of Buchanan. It is reported that the radioactive substance fell into the groundwater. At the same time, New York State Governor Andrew Cuomo said that "there is no threat to life and health for New Yorkers yet."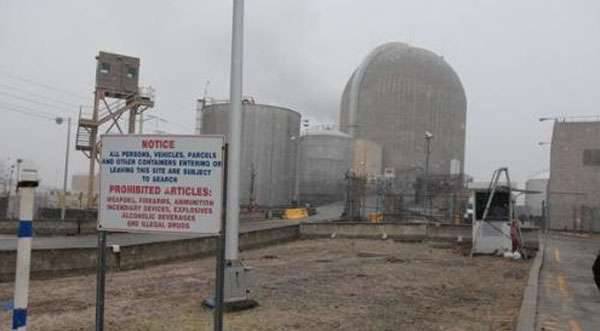 This is the third incident at Indian Point over the past few years. In 2010, an explosion occurred at one of the NPP transformers, which caused a serious threat to the operation of the atomic reactor. Urgently, the operation of the reactor had to be stopped until the causes of the explosion of the transformer were established and it was restored. Last year, a transformer at an American power plant caught fire, causing an oil spill.
In 70-ies, one of the three units of Indian Point nuclear power plants was closed due to high accident rates and non-compliance with safety requirements.
The governor of the state (the same one who said that the release of radioactive substance does not bear any threat to the life and health of citizens) requested to carefully study the work of nuclear power plants in the state of New York. The appeal was made by Basil Seggos, Commissioner of the United States Environmental Protection Department, and Howard Zucker, the head of the health department.
I am deeply concerned that a radioactive substance recently leaked into the groundwater at the Indian Point nuclear power plant. This is not the first such release of radioactive water at Indian Point and this is not the first time that Indian Point has experienced significant setbacks in its operation of technical equipment. This failure continues to demonstrate that Indian Point cannot continue to work in a format that is threatening the environment.