In the center of the Turkish Diyarbakir, where the confrontation between the government security forces and the Kurds continues, an intense battle broke out, artillery shooting and explosions are heard, reports
RIA News
.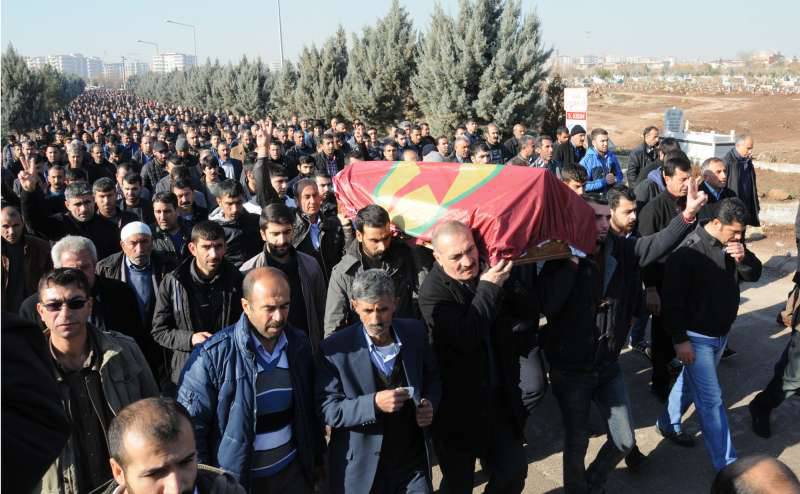 "In the center of Diyarbakir, which is considered the" capital "of Turkish Kurds, is
historical
Sur district, in which several architectural monuments are located - in particular, it is surrounded by a multi-kilometer fortress wall, in which some fragments date back to the 1500th century BC. Inside the fortress are ancient churches and mosques about XNUMX years old, "the agency recalls.
But lately, the Sur region has become a war zone between the Turkish security forces and the PKK fighters - the Kurdistan Workers Party.
The area left most of the inhabitants. According to the mayor of the city of Diyarbakir Firat Anli, "out of 70 thousands of residents of Sura, about 50 thousands of people left their homes."
Yesterday, around 2 of thousands of women activists gathered in the city from other cities of the country and staged a protest march. They marched through the center of Diyarbakir, chanting "Long live the resistance of Sura," and "Peace and negotiations."
However, their voices were not heard, literally in 2-s kilometers from the peaceful march, an intense battle began.
Earlier it was reported that during the anti-terrorist operation conducted by the Turkish authorities against PKK activists, more than 750 Kurds were killed.