The Ministry of Defense of the Russian Federation reports that a Russian military adviser was killed as a result of the shelling of 1 in February in Syria. According to the message
RIA News
, referring to the main defense department of the Russian Federation, the Russian soldier assisted the Syrian army in the development of military equipment and weapons.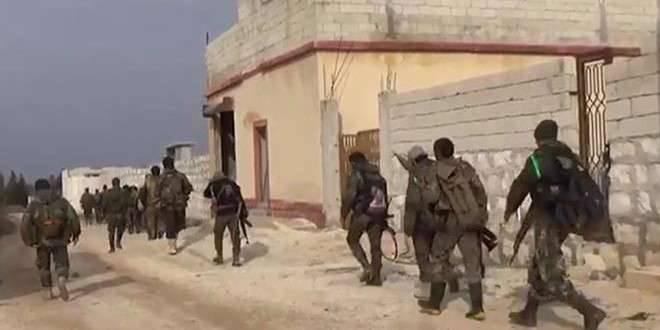 Representative of the Ministry of Defense of Russia:
The Russian military adviser in Syria was tasked with assisting the Syrian army in the development of new weapons supplied under the existing interstate contracts of military-technical cooperation.
A Russian officer received a mortal wound as a result of a mortar attack, which was carried out at the place of deployment of one of the units of the SAR army. The shelling, as reported by representatives of the military, could be carried out by militants of the terrorist group ISIL.
Interfax
reports that the Russian officer of the Ministry of Defense presented to the state award posthumously.
In a number of media outlets, materials appeared indicating that it was highly likely that a blow to the positions of the Syrian army, which resulted in the death of the Russian military adviser, was inflicted on the Turkish side by representatives of artillery units of the Turkish armed forces. Indirectly, this fact can be confirmed by the fact that the death of a Russian officer occurred in the north of the province of Latakia - a few kilometers from the border with Turkey. Namely, these areas - areas liberated by the Syrian military from terrorists, have recently been subjected to intense shelling of Turkish artillery.