In Poland, the training of military personnel of the international brigade LITPOLUKRBRIG, created by the efforts of three countries - Poland, Lithuania and Ukraine, began
Look
with reference to the Ukrainian military department.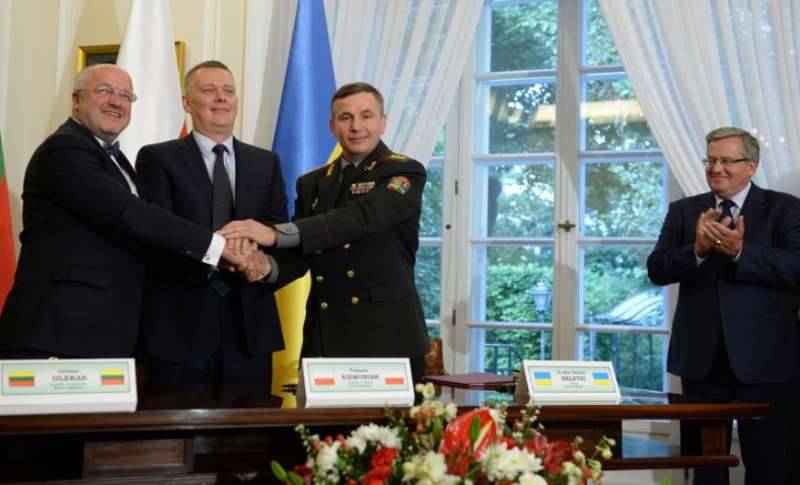 "February 1, the Brave Band began training in Lublin with the participation of the command LITPOLUKRBRIG. The soldiers of the three countries are working on the procedure for obtaining combat orders and making decisions on the use of battalions, "the release says.
It is noted that "during combat training activities, which will last two weeks, about a hundred officers will acquire the skills to manage military units of the three countries during peacekeeping operations."
Training will be conducted in the 3 phase, during which "participants will train to perform tasks in a multinational environment, promptly exchange information between brigade headquarters sections and distribute tasks between the Lithuanian, Polish and Ukrainian battalions," the report said.
In January, the head of the Polish Defense Ministry, Macjerevich, stated that the brigade "will reach operational readiness from next year."
The agreement on the formation of the formation was ratified last February. Work on this project began in 2009.
According to the agreement, each of the 3 countries allocated one motorized infantry battalion to the compound, which "will remain in their places of permanent deployment, passing into submission to the command of the brigade for the duration of the exercises and missions".