In late January, another batch of Dassault Rafale 3 fighters arrived at the Egyptian Jebel al-Basur base near Cairo. This is the second three aircraft transferred by France by agreement from 2015 g, the blog reports
bmpd
.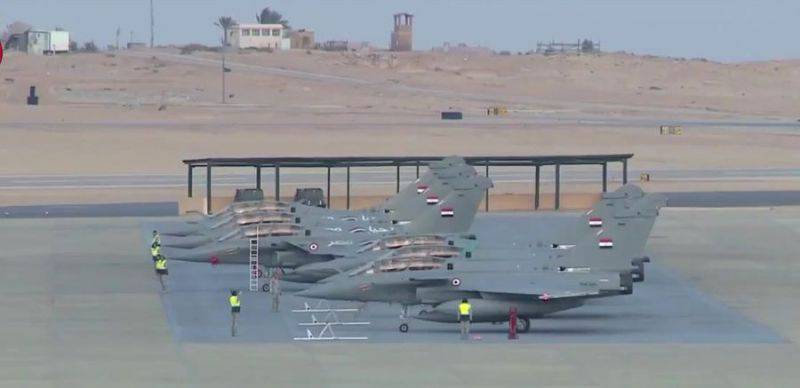 It is noted that "the contract for the purchase by Egypt of 24 fighters Dassault Rafale (16 twin Rafale DM and eight single Rafale EM) worth 3,5 billion euros was signed 16 February 2015 year in Cairo as part of a large package of five contracts for the sale of a large batch of French weapons to Egypt total cost 5,55 billion euros. "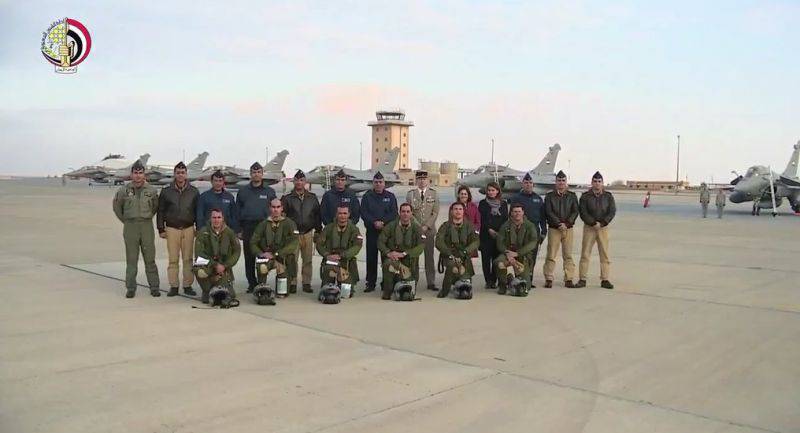 According to the blog, "this package also includes a contract worth 700 million euros for the supply of guided weapons for the Rafale DM / EM fighter aircraft, including air-to-air MICA missiles, AASM guided bombs, and possibly Black Shahine cruise missiles" .
Saudi Arabia took over the financing of the contracts.