With each new day of the operation of the so-called Saudi coalition in Yemen, all large areas of this country come under the control of militant groups associated with al-Qaeda. On the eve of the militants, representing one of the branches of the terrorist organization Al-Qaeda, took control of the city of Azzan, located in the south of Yemen. It should be noted that Al-Qaeda held the city of Azzan under its control in 2011, then Al-Qaeda militants drove the Houthite troops out of the village, which the so-called Saudi coalition opposes.
Hussites are a movement of Yemeni rebels who are loyal to the country's ex-president Saleh. On their side of the conflict in the territory of Yemen, and part of the army of Yemen, not sworn allegiance to the new authorities. Another part of the army opposes the Hussites, in effect giving Al Qaeda the opportunity, with the support of Riyadh, to occupy more and more territories in Yemen.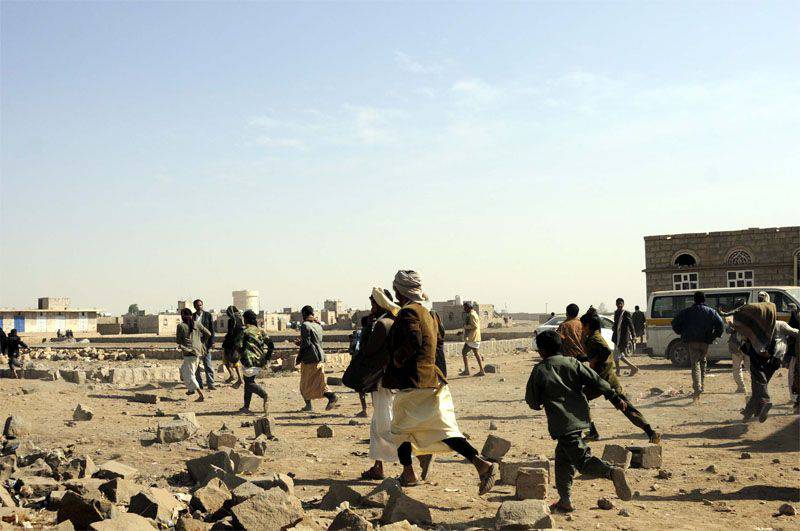 For a long time, the Hussites kept the city under their control, but as soon as the intensity of the military actions undertaken by the Saudis in the south of Yemen increased, Al-Qaida decided to carry out an attempt to retake Azzan from the Hussites. On the eve they managed to take control of all the administrative buildings in the city and set up their checkpoints at several entrances to the city at once. It is reported news agency
Associated Press
with reference to sources in the Yemeni armed forces.