Information Agency
Associated Press
reports a terrorist act in saudi arabia. The material states that an attack was made on a Shiite mosque near the city of Makhasin. Immediately, two suicide bombers attempted to enter the mosque's building, but the guards attempted to check the persons who had caused her suspicion. At that moment, one of the suicide bombers launched an explosive device. The blast killed at least three people, six were injured.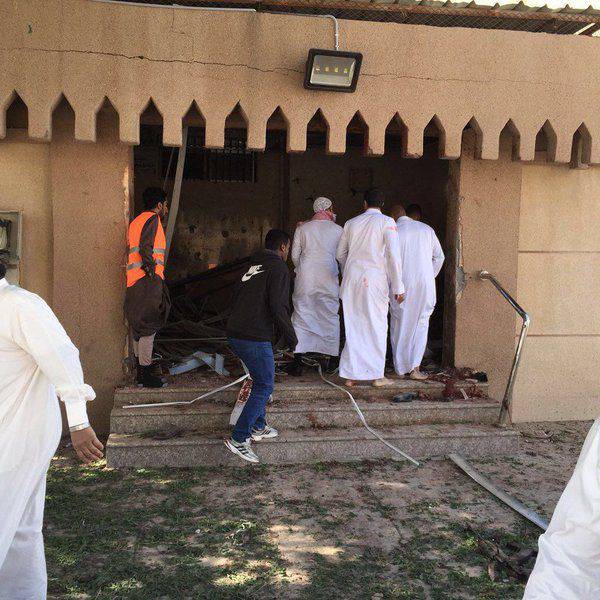 The surviving guards of the mosque opened fire on the second terrorist. He was injured and then captured by the police.
Information agencies report that at the time of the terrorist attack on the Shiite mosque, there was a man named Mohammed an-Nimr. This is the brother of the preacher Nimr al-Nimr, who was executed by the Saudi authorities among those accused of complicity with terrorism. This execution provoked massive anti-Saudi Muslim Shiite speeches in different countries of the world. The most massive protests took place in Iran.
After the attack on the Saudi embassy in Tehran, perpetrated by outraged protesters, Riyadh announced the severance of diplomatic relations with Iran.
For reference: the state religion of Saudi Arabia is Sunni Islam. At the same time, most of the subjects of Saudi Arabia call themselves Salafis. A number of provinces previously isolated by the Saudis from Yemen are inhabited by Shiite Muslims.