Another attempt to remind myself was made by representatives of the Lithuanian political "elites". Representatives of the Union of Fatherland faction - Christian Democrats in the Seimas of the Republic of Lithuania stated the need to adopt new norms "in order to protect democracy and the principles of sovereignty." As one of the measures for this kind of "protection", a measure is proposed that equates the St. George ribbon to symbolism prohibited in Lithuania. St. George ribbon put on a par with the Nazi symbols ...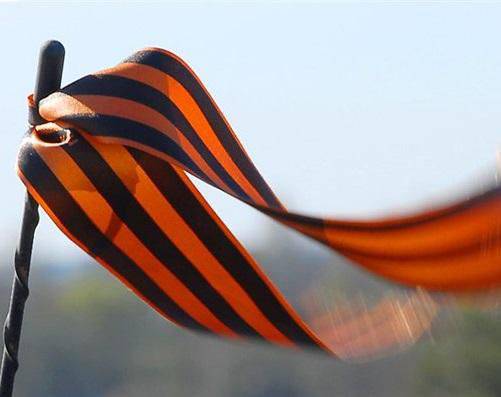 Baltic portal
Delphi
cites the statement of the group initiating changes in legislation:
In order to protect the basic principles of sovereignty, freedom and democracy, as well as ensure public order and suppress various provocations and attempts to incite national discord, amendments are proposed to the Law on Assemblies and the Code of Administrative Violations, the essence of which is the attribution of the St. George ribbon to the Nazi and Communist symbols, distribution and demonstration of which is limited, and if this is not adhered to, then administrative liability applies.
The authors of such initiatives are Lithuanian parliamentarians like Valentinas Stundis, Rimantas Jonas Dagis and Paulus Saugardas.
The initiators of the actual equating of the St. George ribbon to other symbols forbidden in Lithuania suggest that this ribbon has recently become very popular in Russia, as well as among the Russian population in other countries. Apparently, it is this that somehow "threatens the sovereignty and democracy of Lithuania", whose main symbol today is the American short leash and a strict collar.