Yesterday, Turkish aircraft again violated the airspace of Greece. It happened during the laying of wreaths by the army command to the place of the death of Greek officers during the conflict around the island of Imia, reports
RIA News
report of the Minister of Defense of the country Panos Kammenos.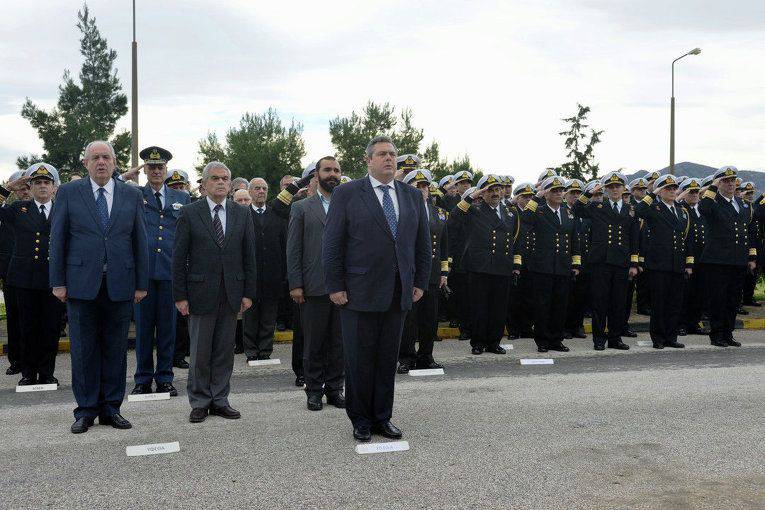 In 1996, a dispute broke out between Greece and Turkey over the territorial affiliation of 2's rocky, uninhabited Imia Islands in the Aegean Sea (Dodecanese Archipelago). Two countries (both members of NATO) were on the brink of war. The growth of the conflict was avoided after the intervention of NATO, the United States and the international community.
In the last days of the crisis, a Greek helicopter crashed around the disputed islands, killing an 3 officer. The official reason is a technical malfunction of the machine. Greeks annually honor the memory of the dead soldiers.
"Some are trying to challenge our sovereignty in the Aegean Sea. I want to say at this place of national memory that such plans will not pass. Even today, during the laying of a wreath in memory of the heroes, in 26 thousands of feet (approximately 8 kilometers) south of Imia, Turkish aircraft violated national airspace and were intercepted by the Greek Air Force "
Said Kammenos.
"Everyone wants dialogue and peace, but no conversation can be accompanied by concessions and disputes on national issues and goals of political responsibility for the country's defense," he said.