The Indian Navy plans to acquire more 3 submarines of the Scorpène type, similar to those being built in India under a contract from 2005 with the French holding DCNS, the blog reports
bmpd
with reference to the newspaper Le Point.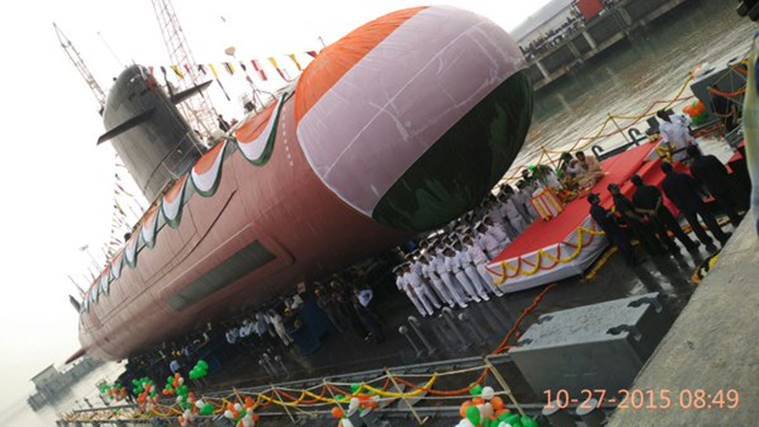 Launch of a non-nuclear submarine S 50 Kalvari built for the Indian Navy
"India intends to receive from France not only Dassault Rafale fighter jets, but also submarines of the DCNS group. Pierre Legros, director of DCNS programs for the construction of surface combatants and submarines, was a member of the French delegation who was in India with French President Francois Hollande from 24 to 27 in January 2016 of the year, "the newspaper writes.
It is reported that "The Indian Navy intends to purchase three more submarines, identical to the six Scorpène boats already contracted, as part of the option to the 2005 contract of the year (Р75 program)."
The publication notes that additional boats "can be equipped with an air-independent power plant of Indian development."
Their construction is planned to be carried out at the same Indian state-owned enterprise Mazagon Dock Limited (MDL).
"This shipyard has performed very well in the field of submarine construction," a source told the newspaper.
According to Le Point, the Indians also "want to preserve the technological competencies that the DCNS has transferred to them under the 2005 r contract." Construction of additional submarines will provide loading of MDL to 2033.
The head submarine of the Scorpène type (S 50 Kalvari) was launched in May last year and will become part of the Navy in September of the 2016 (via 11 years after the conclusion of the contract). Subsequent 5 boats are scheduled to take on the 1 unit every 9 months.