A special commission of the International Criminal Court begins investigating crimes committed in the Republic of South Ossetia in 2008. It should be recalled that earlier the ICC received documents from Russia, which contain evidence of the war crimes of Mikhail Saakashvili and the Georgian army against the civilian population, as well as against the peacekeeping contingent.
RIA News
gives a fragment of a statement by the representative of the ICC:
After studying the petition and supporting materials, the Chamber ruled that there are good reasons to believe that the crimes falling within the jurisdiction of the ICC were committed in this situation in Georgia.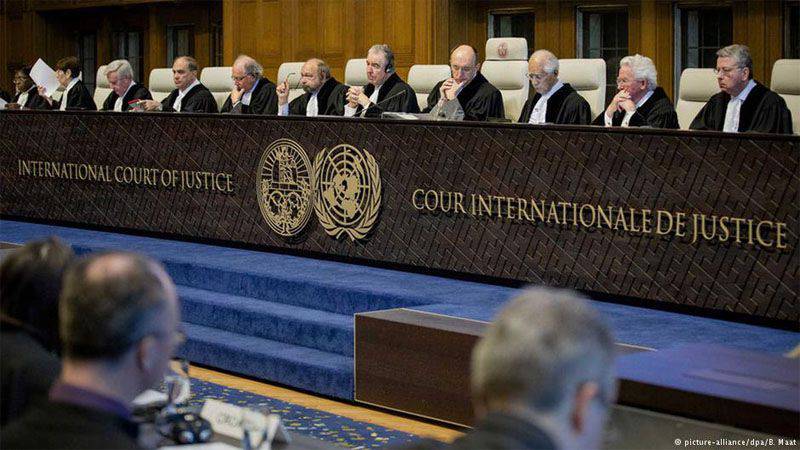 At the same time, it should be noted that representatives of the ICC chamber will be investigating events that took place in the region from 1 July to 10 in October 2008. Georgian politicians approvely approve of the fact that it is this time period that was taken for investigative work. In Tbilisi, it is claimed that this will allow the ICC specialists to establish the facts of crimes "against ethnic Georgians" that (crimes) were allegedly committed on the territory of South Ossetia.
The ICC Chamber begins the investigation, chaired by Prosecutor Fatu Bensuda, who herself asked for this opportunity. Earlier, the prosecutor of Bensud had in fact already indicated her position on this case, stating that in South Ossetia there had been "abductions of ethnic Georgians" and "their forced relocation", which, in her own words, could be "involved in Russia".
From such statements by the prosecutor, it is already becoming clear what conclusion the investigation committee of the ICC is capable of reaching - a conclusion that benefits Tbilisi and the puppeteers of the Georgian political elites.