Information Agency
Sputnik
publishes material in which it is told that the planes of the so-called Arab coalition bombed an engineering school in the capital of Yemen, Sana'a. It is noteworthy that the educational institution was located in one of the most protected areas of the city - in Shakhran, where administrative buildings and foreign diplomatic missions are located. Bombs fell on the school, located near the presidential palace and the Lebanese University.
From the reports spread the day before, it became known that the victims of the next strike inflicted by the planes of the "Arab coalition" were no less than 10 people. A representative of Sana's corps along with family members are among the dead.
It should be recalled that last week the plane of the Air Force of Saudi Arabia struck the ambulance. The driver died as a result of the strike, and several people who were nearby were injured.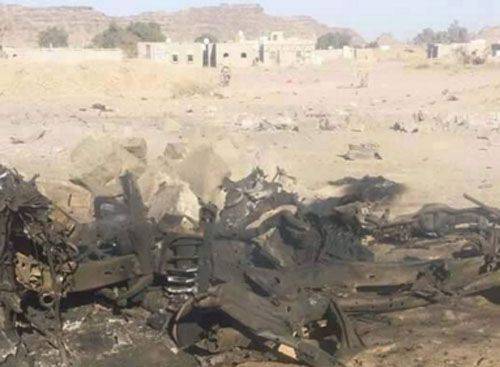 Recall that the Saudi "coalition" is bombing Yemen without a decision by the UN Security Council, violating all international norms. During the bombing, the area of ​​Yemeni territories controlled by Al-Qaeda, in a strange way, has increased ...