Andrei Deshchitsa, who at the time was widely known thanks to the execution of a ditty in front of the Russian embassy in Kiev, now occupying the post of diplomatic representative of Ukraine in Poland, told in a social network that Ukraine, Poland and Lithuania had launched an international military brigade project. The name of the brigade sounds "threatening": LitPoluUkrBrig, - at least, that's how the ex-Minister of Foreign Affairs of Ukraine presented it.
Deschitsa in
Twitter
writes:
A meeting of the Ministers of Defense of Lithuania, Poland, and Ukraine on the occasion of the start of the LITPOLUKRBRIG brigade's activities is held in Lublin (Poland, - note "VO").
A similar short name for the brigade is also used on Wikipedia: LITPOLUKRBRIG.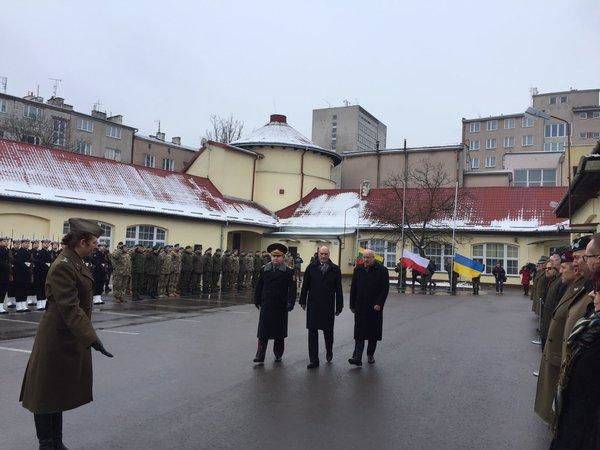 The declared number of the brigade is 4,5 thousand people.
It is in Polish Lublin that the command of the "international brigade" will be located. At the same time, the defense ministers of the three countries mentioned earlier had previously announced that the military personnel of the new compound would participate in international operations. At the same time, the message contained a specification: "in operations on the basis of the mandate of the UN Security Council and the decisions of the authorities of Poland, Lithuania and Ukraine".
It is particularly emphasized that the new brigade is not a closed formation, and "its doors are open to soldiers of other countries."
Attention is drawn to the fact that the command of the brigade will obey Polish law.