On the eve of the Turkish media reports appeared that the Turkish Air Force shot down a second Russian military aircraft. Reports said Turkish fighters attacked Russian aircraft in the vicinity of the Bab al-Khava checkpoint (Syria) and Chilwegözöz (Hatay, Turkey). On Twitter, Turkish users have the following posts:
The Russian military aircraft was shot down after air strikes on Sarmad, Bab al-Khava and Idlib. He violated Turkish airspace.
Attached to the video attached, which demonstrates a column of white smoke.
The Russian defense ministry called these materials a stuffing.
Press Service of the Ministry of Defense of the Russian Federation
cites a statement by the official representative of the Ministry of Defense of the Russian Federation, Major-General Igor Konashenkov:
These messages are absolute nonsense. All of our airplanes, performing the tasks of destroying the objects of the terrorist infrastructure in Syria, returned safely to the airbase.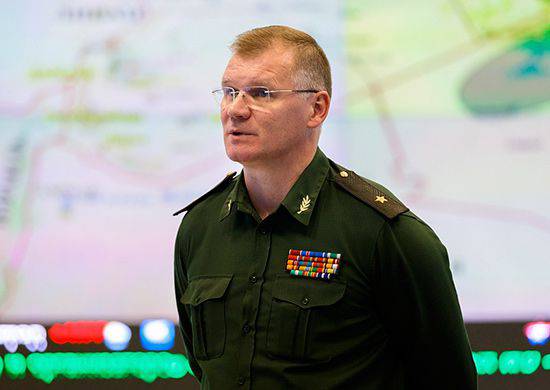 According to General Konashenkov, foreign journalists (Chinese, British, American, French, Italian, etc.) worked for the next press tour for three days in a row at the Hmeimim airbase in Syria.
Igor Konashenkov:
They themselves were able to see for themselves what many fakes actually cost, thrown in by various media outlets or "sofa analysts."