Information Agency
Rider
reports that large oil terminals in the Ras Lanuf area have been attacked by terrorist groups in Libya. It is reported that these terminals were used as objects related to the export of Libyan oil. As a result of the attack of militants, oil terminals belonging to the Libyan company caught fire.
Harouge Oil Operations
. The company's office was also attacked. Responsibility for the attack on the objects of oil storage assumed the grouping DAISH (ISIS).
It should be noted that in the past few weeks, ISIS militants have clearly intensified in Libya. So, just a few days ago, the militants carried out an undermining of a major oil pipeline to the south of the same Ras Lanuf.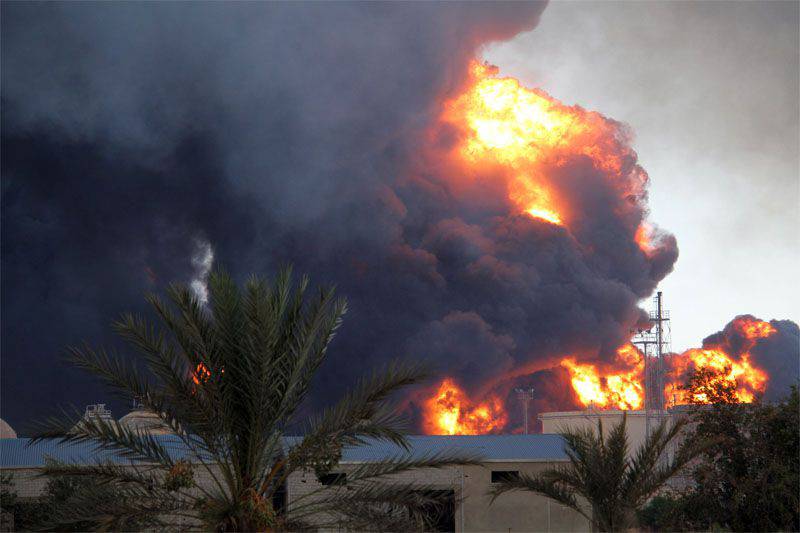 In early January, the militants carried out a terrorist act in Ras Lanufe itself. As a result of the terrorist attack, four people were killed, several dozen were injured of varying degrees of severity.
It is noteworthy that the insurgents of the so-called "Islamic state" are not indifferent to the countries whose subsoil is rich in oil, and which either have already "worked out" or designated their goals for "democratization" of the United States.