In the second half of 2016, new mobile sport complexes will be supplied to the Russian Armed Forces, reports
Rossiyskaya Gazeta
with reference to Oleg Botsman, Head of the Physical Training Directorate of the Armed Forces of the Russian Federation.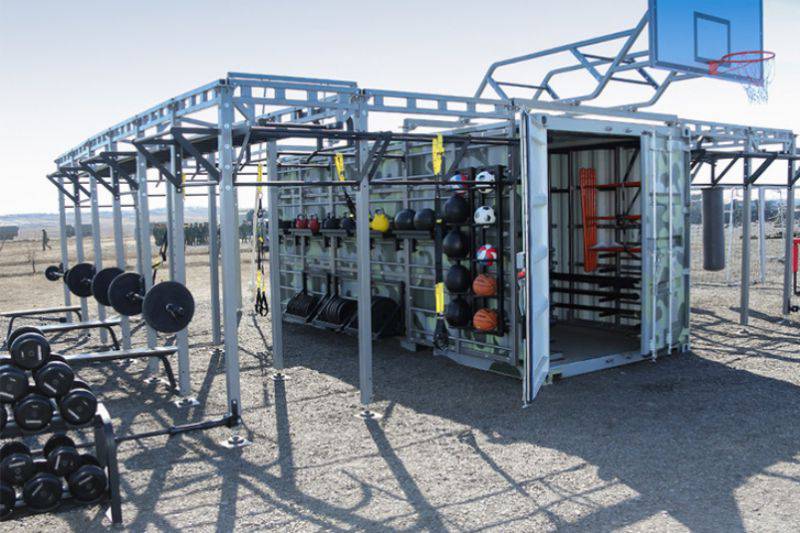 "At the new complex, they will be able to conduct classes simultaneously up to 200 people," Botsman said. "The complex includes a second container, additional sports equipment, equipment and a sports field with a collapsible cover."
A prototype of the sports complex was created and successfully tested at 2015. In December, it was sent to the Russian military in Syria.
Help military department:
"Mobile sport complex is intended for operation in field conditions. It includes attachments easily mounted to the base of the container: wall bars, handles, gymnastic bars. In addition, the kit includes a gate for playing mini-football, racks and a network for playing volleyball, ropes for pulling, barbells, dumbbells, balls and much more. "