The new all-terrain vehicle TTM-4902 "Ruslan", created in Nizhny Novgorod, has a number of advantages, can be used for the transfer of infantrymen and for the development of the Arctic spaces. Its characteristics make the car a truly versatile vehicle, leading
RIA News
An article published on the American resource Popular Mechanics.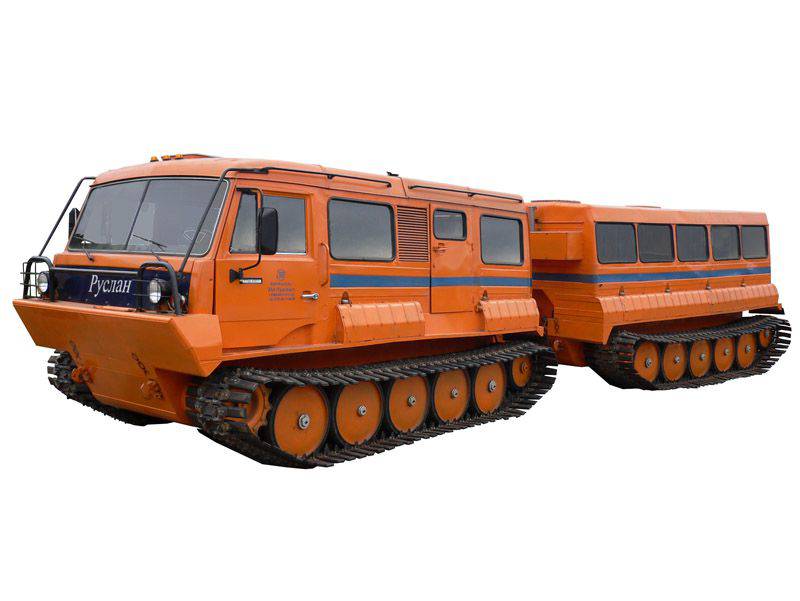 "Ruslan is a civilian tracked all-terrain vehicle TTM-4902, purchased for the Russian Ground Forces. The TTM-4902 is equipped with a KAMAZ turbodiesel engine in 300 horsepower and can simultaneously carry a 22 person or 2,5 tons of cargo, "the author writes.
He emphasizes that "initially the all-terrain vehicle was created to work in arctic conditions, for which it is equipped with wide tracks, providing optimal pressure for movement through the snow." According to the resource, "the vehicle can reach speeds in 46 km / h."
"The all-terrain vehicle consists of two parts. The first one is equipped with an engine, and here 6 people can be accommodated, as well as a 2 folding bed. The second section is equipped with space for 16 people and accommodates up to 6 beds, "writes the publication.
According to the author, "the TTM-4902 armored covering deserves special attention, which allows it to continue working even in shelling conditions".