The German newspaper Bild published a material in which it named the starving residents of the city of Madaya in Syria "actors hired by the Syrian government." So, the publication reacted to the report of the RT channel on the delivery of food by the Red Cross and the UN to the besieged city,
RIA News
.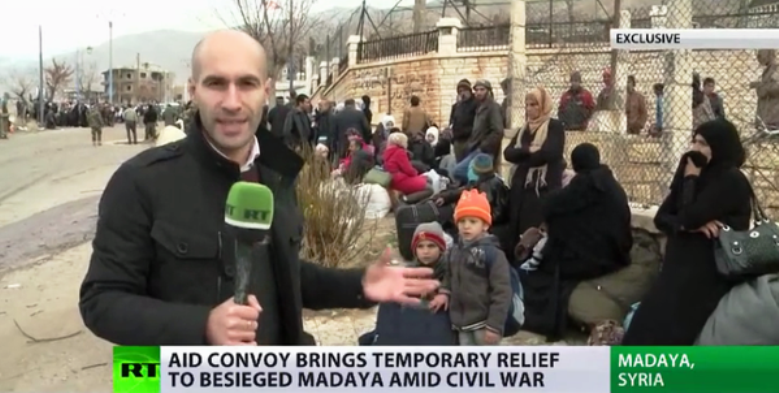 "Photos of starving children impressed the public, but the stories of the residents of the Syrian city also did not leave indifferent. In a report, Madaya residents say that the Syrian government sends them humanitarian aid, but the rebels intercept it and sell it to citizens at extremely high prices. The women, children and old people shot by the RT correspondent cannot leave the besieged city, because an agreement has not yet been reached between the UAR and the opposition, "writes RIA"
News
».
However, the German tabloid did not take seriously the story of the starving people, accusing the Red Cross, the UN mission, the RT channel and the Syrian authorities in the "joint production of a cynical propaganda show."
According to the author of the article, "international organizations have caved in under the Assad regime or are under its pressure," in connection with which they were forced to take part "in the publication of staged photos."
But representatives of the Red Cross have no doubts about the authenticity of what is happening near the borders of the city of Madaya. "We saw a lot of suffering, we saw crowds of people waiting for evacuation, waiting for help," said the organization's representative Pavel Krzisek.
The German journalist Julian Ropke, who wrote the article in the Bild, has never been to Syria. But this does not prevent him from blogging on Twitter, in which he always supports the rebels. "The Islamists are the best option for Syria," says one of his notes.