This year, the rate of gas transit from the Russian Federation in the Ukrainian territory can grow from $ 2,73 to $ 4,07 per one thousand cubic meters for every 100 km, and taking into account the calculation methodology approved by Kiev, the cost of pumping fuel for Gazprom can be $ 7,91, transfers
RIA News
message Ukrainian resource "Energy Market".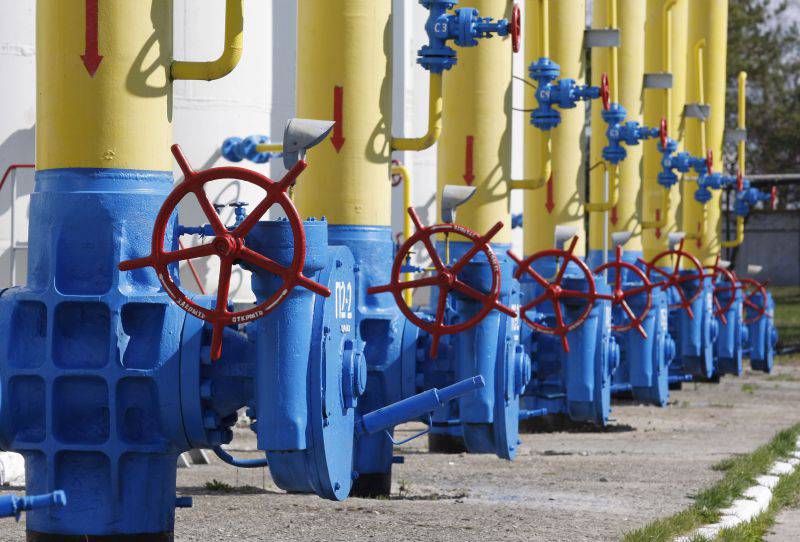 Earlier in the "Naftogaz" stated that Kiev "radically increased the tariff rate for the transit of Russian gas."
"If the average tariff for the transit of thousands of cubic meters of Russian gas per 100 kilometers under the current contract in 2015 amounted to 2,73 dollars, then from 2016, its size will increase to 4,07 dollars per thousand cubic meters for every 100 kilometers. Taking into account the introduction (1 of January) of value-added tax on transit services in the amount of 20% by Ukraine, transporting thousands of cubic meters of Russian gas to 100 kilometers will cost Gazprom almost a 4,9 dollar, "the newspaper writes.
In addition, "the methodology for calculating the cost of transit is directly linked to the volume of pumping." Kiev requires the Russian side to book the maximum amount of pumping in the amount of 110 billion cubic meters per year, that is, the amount specified in the contract from 2009,
"If we proceed from the actual transit volumes over the past year, and these are 64 billion cubic meters, then, for example, when transit to 60 billion cubic meters (this year), the actual cost of transporting thousands of cubic meters of gas per 100 kilometers will cost Gazprom 6,56 dollars ... With the tax (value added, VAT) the tariff will increase to 7,91 dollar .... As a result, the annual amount of payment by Russia for transit could grow from 2 to 6 billions of dollars ",
writes a resource.
The author of the article notes that Gazprom categorically disagrees with such "arithmetic". At the end of 2015, the heads of Naftogaz and Gazprom agreed to meet in the third decade of January and discuss in detail the conditions for gas transit. However, confirmation that this meeting will take place, to date, no.