China News Agency
Xinhua
reports that coalition aircraft headed Saudi Arabia launched an air strike on the territory adjacent to the police station in Sana'a (Yemen). As a result of air strikes, at least 30 people were injured. About whether there are dead, is not reported. The vast majority of victims are members of the Yemeni police.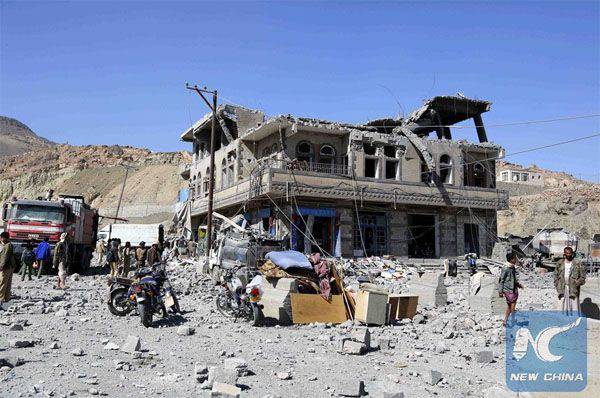 In the Sana'a administration they say that there are civilians among the victims. According to the representative of the city authorities, there is a high probability that the number of victims will increase, as it has not yet been possible to extract all people from the rubble of several buildings. Rescuers and ordinary locals who volunteered to help state services work at the site of the tragedy. No official apologies from the authorities of Yemen from Riyadh for the strike on the territory adjacent to the police station, at the present time has not followed.
It should be recalled that in Yemen, the operation of the so-called Saudi coalition, whose members are fighting the Houthite groups, continues for several months. During this time, in a strange way, she managed to grow the area of ​​the territories that are controlled by Al-Qaida in Yemen.