Several countries are interested in the possibility of acquiring anaerobic (air independent) power plants in Russia,
RIA News
the report of the head of the naval shipbuilding department Vladimir Tryapichnikov.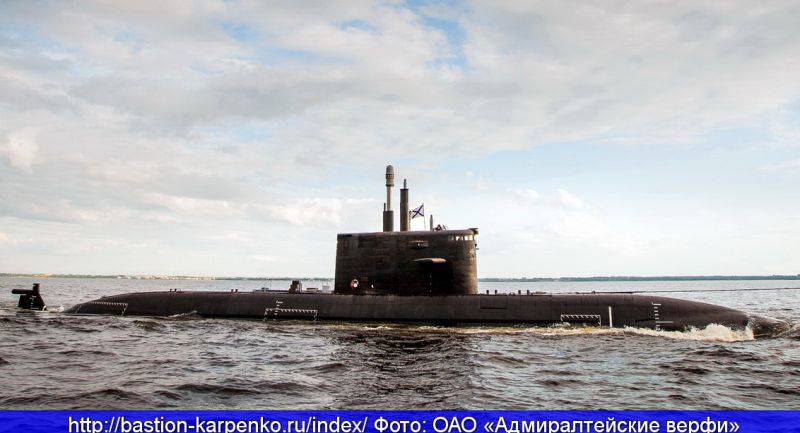 "I can say that there is the attention of some countries on the purchase of this complex," he said.
According to Tryapichnikov, "the first tests of a Russian-made air-independent power plant showed that it would not be inferior in its characteristics to foreign analogues".
He noted that "the main advantage of an air-independent energy installation is an increase in the secrecy of a submarine."
The submarine "gets the opportunity to be under water without surfacing to charge batteries for a longer period - up to 2-3 weeks," added Ryapichnikov.
In December, Igor Vilnit, general director of the Rubin Central Clinical Hospital, reported on the completion of ground tests of the anaerobic plant.
"We have completed a full cycle of ground tests, and preparations are underway for sea trials, which are a mandatory step, they will begin in the Baltic Sea 2016," said Vilnit.