DPR intelligence revealed the presence of 2 battalions under Mariupol, staffed by foreign mercenaries, reports
RIA News
the message of the representative of the Ministry of Defense of the Republic of Eduard Basurin.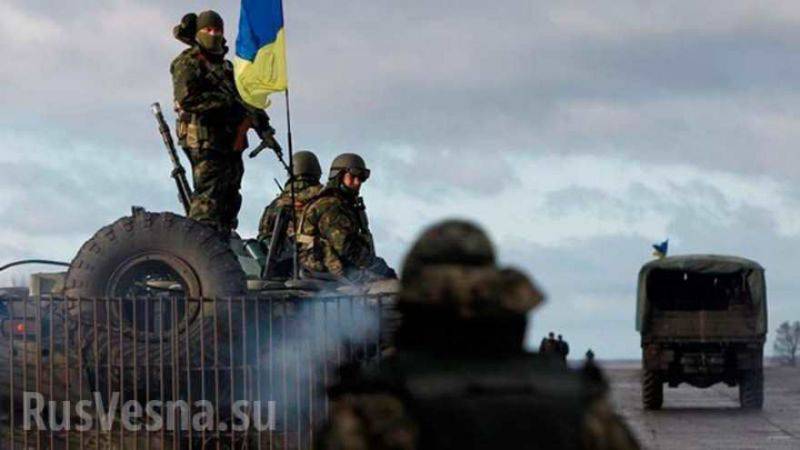 "At the moment, under Mariupol, there are up to two battalions of militants from Poland, Georgia and Arab countries, which are ready for the first team to advance to the Shyrokyne area for provocations," said Basurin.
According to him, "intelligence continues to record the facts of the movement of weapons and personnel of the Ukrainian security forces in order to prepare for offensive operations in the Mariupol area."
"Zamozhnoe locality - marked the unloading of two pontoons, designed to provide a crossing through the water barrier of military equipment and personnel. Pavlopol, a buffer zone, marked the arrival of a platoon of the personnel of the Armed Forces of Ukraine to carry out sweeps among the local population, "he added.
The representative of the People's Militia of the LPR, Igor Yaschenko, also spoke about strengthening the positions of the Kiev security officials.
"In the village Popasnaya, one and a half kilometers from the line of contact, the national battalion" Vinnitsa ", numbering up to 100 people, arrived," he said.
He also noted that "in the area of ​​the settlement of Stanitsa Luganskaya, located one kilometer from the demarcation line, there was a arrival before 60 of the personnel of the Chernigov-2 battalion".
"Ukraine continues to aggravate the situation in the conflict zone, although it cannot control the situation. Obviously, the increase in the number of servicemen is connected with Kiev's desire to withdraw as many military personnel as possible away from the capital of Ukraine so that they do not direct their strength against the Ukrainian authorities themselves, as in many units of the Ukrainian Armed Forces there is a ripening dissatisfaction with Kiev's actions and policies, "Yashchenko said.