The International Institute for Food Policy published a study of the number of hungry people in different countries of the world at the end of 2015. The study was called
Global Hunger Index
and did not cover many EU member states, did not include the USA and Canada, as if in these countries there are no people who are faced with the problem of hunger. If you believe the results of the study, the most people suffering from hunger is the population of Haiti. More than 53% of the citizens of this state go hungry every day with no means of subsistence.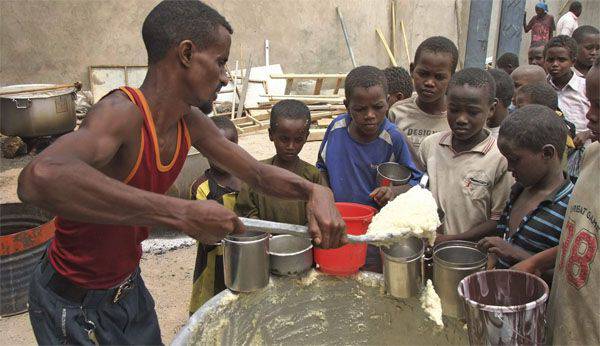 If we consider the distribution of the republics of the former Soviet Union in the ranking, we can see that the most starving country is Tajikistan - more than 33% of the hungry. In addition to Tajikistan, the three most hungry countries in the post-Soviet space include Moldova (12,2%) and Georgia (7,4%).
The most successful in this regard are Russia and Belarus - 0,7 and 0,8% of the population, respectively.
Indicator of Ukraine, according to the rating, is at the level of 1,2%. This, by the way, is better than in such EU countries as Estonia (2%), Latvia (1,4%) and Lithuania (1,4%).
According to what criteria was the assessment of the starving population, and why the same states were not in the rating, where according to other research agencies, at least 2,5 million starving people were not reported.