Turkish newspaper
Hurriyet
publishes material on the identity of a suicide bomber who staged a terrorist attack in Istanbul on the eve. Recall that as a result of the terrorist attack in the historic center of the city, 10 was killed and 15 people were injured, most of them German citizens. In the publication of the Turkish media said that the suicide bomber turned out to be 28-year-old citizen of Saudi Arabia Nabil Fadli, who just a week ago filed a petition for political asylum in one of the Istanbul prefectures.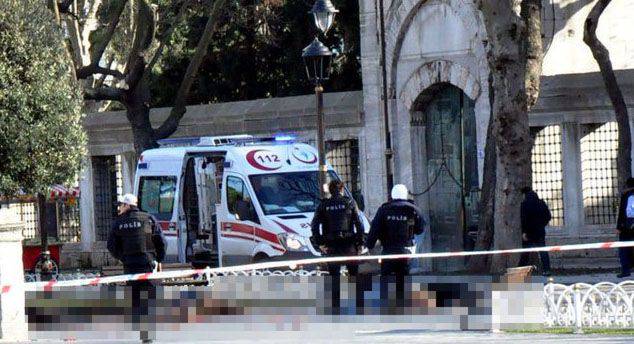 The identity of the terrorist was established by fingerprints. His prints were removed on January 5, when he applied for political asylum in Turkey. It should be noted that on the eve of the Turkish President Erdogan said the Syrian origin of the suicide bomber. This information was not confirmed - Fadley had nothing to do with Syria, if not to take into account the fact that it could have been through Syrian territory in Turkey.
As previously reported, the Turkish authorities carried out an operation to detain persons whom they consider to be involved in terrorist activities in the country. Among the detainees and three Russian citizens. Russian Foreign Ministry spokesman Maria Zakharova reports that, according to the Turkish side, Russian citizens refused to communicate with representatives of the Russian consular service.
Maria Zakharova quotes
Interfax
:
Immediately after receiving information about the detention of three citizens of the Russian Federation in Turkey, the Russian overseas agencies contacted the Turkish authorities to clarify all the circumstances. According to the Turkish police reports, the detainees refused to contact the official Russian representatives. We recheck this information and will find out all the circumstances of the detention.